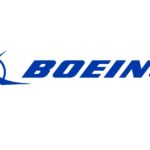 Boeing
About us
Boeing Defence Australia is shaping the future of aerospace and delivering some of the nation's most important programs for the Australian Defence Force. As a BDA employee, you will join other innovative, ethical people who have the critical skills required to develop and deliver world class capabilities and systems to protect Australia and its national interests. Joining us is a chance to make your mark, working with a diverse team that is united in pushing the boundaries of imagination and excellence.
The opportunity
We are seeking a Mechanical Engineer to support activities in the A2LA accredited Boeing Test Facility which is an Emerging Markets capability for Boeing Defence Australia. Initial tasking will be primarily focused on execution of Project Currawong (LAND2072 Ph 2B) which is delivering an upgrade to the Australian Army's deployed Battlespace Communications System (BCS). The role will also be required to provide services to our growing line of commercial customers.
This is an exciting opportunity to demonstrate your technical expertise and leadership skills in the environmental testing domain. You will be working within a progressive program that has established and applied agile software and hardware development methodologies unique to Boeing and the Australian defence industry. The role is based in Brisbane at Wacol and may require frequent travel to our offices in Brisbane City. Boeing Defence Australia
Responsibilities:
Conduct and reporting of informal and formal test activities in alignment with other stakeholder schedule and requirements in accordance with the requirements of our A2LA accreditation.
Operation of test chambers and liaison with Boeing technical officers for test execution.
Design of mechanical support structures and jigs for various testing activities
Developing and maintaining practices and procedures to maximise test facility availability.
Further development of the test facility capabilities.
Working closely and collaboratively with colleagues, customer and supplier stakeholders to successfully deliver a complex innovative solution to the Australian Army.
Estimation and quote development for commercial customers.

Experience/Qualifications
No less than 3 years practical experience post-graduation.
Qualifications in mechanical engineering or equivalent with practical experience in environmental testing standards such as DEF(AUST)5681, MIL-STD-810, RTCA DO-160.
Working towards registration as a professional engineer in Queensland (RPEQ).
Applicants must be Australian Citizens to meet defence security requirements.
Has experience in the development and documentation of verification and validations plans, procedures and test reports.

Desirable Experience/Qualifications

Has experience engaging with subcontractors and customers during complex verification and validation activities.
Has experience conducting complex mechanical design and analysis using software packages including AutoCAD Inventor, Catia V5 and other FEA tools.
Has experience in the practical application of programming languages such as Python.
Applicants must be Australian Citizens to meet defence security requirements.
BDA is dedicated to providing a diverse and flexible work environment so that we can recruit and retain the best talent. As such, we would welcome applications for Full Time, Part Time and flexible work arrangements.
BDA is an Equal Opportunity Employer and encourages women and people of Aboriginal or Torres Strait Island descent to be part of an organisation that promotes a diverse and safe workplace environment.