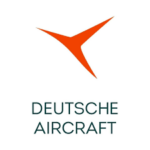 Website Deutsche Aircraft
Deutsche Aircraft is looking for an experienced lead flight test engineer to join the team.
Your tasks are:
Conduct test planning, safety of flight activities and support the test readiness for test operations.
Generate test orders, perform test flight briefings and debriefings, direct the execution of the test order on board or via telemetry and produce test documentation and reports.
Operate test aircraft experimental equipment and test instrumentation.
Define Safety equipment required on prototypes depending on test category
Oversee test aircraft configuration.
Support engineering with test requirements and test plans.
Support other flight crew members with limitations, instructions as well as test and emergency procedures.
You'll bring this with you
Engineering degree or equivalent professional qualification
5+ years of job experience in a flight test environment
Experience in conducting Category 1 and 2 flight testing
Satisfactorily completed a Competence level 1 or level 2 training course; and

a minimum of 100 hours of flight experience, including flight test training
must be suitably qualified and experienced, medically fit, for the tasks performed during the flight test activities

Strong analytical and troubleshooting skills
Autonomous worker and good communicator
Very good written and oral knowledge in English
This is who we are
We are an aircraft manufacturer with a strong heritage looking to continue our story. Headquartered to the west of Munich, we are recognized by international aviation authorities as a development, manufacturing and maintenance company, That is why today we are focusing our full energy on developing and manufacturing a new generation of technically advanced aircraft in Germany. Share with us the vision and ambition to drive the transformation of flying and to make our contribution to safe and energy-efficient air transport.