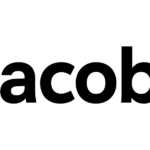 Website Jacobs Space Exploration Group Jacobs Space Exploration Group
Jacobs Space Exploration Group
Jacobs leads the global professional services sector delivering solutions for a more connected, sustainable world. With $15.0 billion in combined revenue and a talent force more than 77,000 strong, Jacobs provides a full spectrum of services including scientific, technical, professional, construction- and program-management for business, industrial, commercial, government and infrastructure sectors. For more information, visit www.jacobs.com
Jacobs Space Exploration Group (JSEG) is comprised of 10 companies and is located at Marshall Space Flight Center in Huntsville, AL (ranked #11 in Best Places to Live by U.S. News). JSEG has been a primary contractor for NASA since 1989 and supports marquee NASA programs, including the Space Launch System, International Space Station, space optics fabrication, earth and space sciences and advanced propulsion system development. As a partner in NASA's next generation of space exploration, our jobs are literally history in the making by challenging today, reinventing tomorrow.
Position Description:
This Electrical/Avionics Integration Engineer (Electrical Engineer) position supports the NASA Space Launch System (SLS) Hardware-in-the-Loop (HWIL) labs, and System Emulator equipment from Marshall Space Flight center in Huntsville Alabama. The HWIL labs include the System Integration and Test Facility (SITF), Systems Integration Laboratory (SIL), and multiple Software Development Facilities (SDFs) used to verify the integrated avionics and software systems for the SLS rocket. Collectively these labs are known as the Integrated Avionics Test Facilities (IATF). The System Emulators replicate key system level functions and functional interfaces for NASA manned space _light systems integration activities in various locations across the United States. All these labs and emulators include numerous complex real-time Software Models integrated with Electrical/Avionics systems to achieve detailed simulation of the SLS rocket.
Work will be performed for the Avionics and Ground Systems Test Branch (ES53) of the SLS program at NASA's Marshall Space Flight Center in Huntsville, Alabama. This branch is responsible for maintenance, fabrication, integration, operation, assembly, and testing of project hardware and software in support of the noted SLS labs and system emulators.
Qualifications:
A degree in Computer Engineering, Electrical Engineering, or related technical field is required. A degree from an ABET-accredited university is preferred. Typically, educational requirements are the equivalent of a Ph.D. with a minimum of 9 years of experience; MS with at least 13 years of experience, or a BS with at least 15 years of experience.
Requirements and Required Skills:
Minimum of 15 years professional experience in areas with demonstrable relationship to some of the Desired Experience topics.
Must have excellent written and oral technical communication skills – must be able to clearly define and describe a technical subject to peers across various engineering disciplines.
Demonstrated ability to work with a team of diverse individuals and reach group consensus on technical topics.
Desired experience includes the following in order of significance:
Experience with hardware-in-the loop laboratories. Have a broad technical capability to integrate real-time HWIL systems. This broad technical capability will range from detailed electronic subsystem and component functional evaluation/analysis/modeling, to evaluation of large-scale system level interaction across multiple avionics boxes and electrical/electronic subsystems.
Previous experience with aerospace system design (e.g. space launch vehicles, spacecraft, missile systems, aircraft), from system specification through detailed design.
Read and interpret avionics architecture diagrams, cable interconnect diagrams, and associated system schematics.
Electrical/Electronic systems and components operational knowledge – including the design, analysis, and simulation of circuits. Component & circuit knowledge should include foundational R/L/C/Diode/BJT/FET components as well as devices such as op-amps, instrumentation amps, opto-isolators, A/Ds, D/As.
Previous experience assessing Avionics system behavior and performing test design, test execution, test data collection, and test data analysis for complex aerospace systems (e.g. space launch vehicles, spacecraft, missile systems, aircraft).
Electrical control and electrical power systems design, integration & test for launch vehicles, aircraft, satellites, or payloads.
Integration and/or simulation of sensors such as pressure transducers, RTDs, thermocouples, accelerometers, etc.
Integration and/or simulation of solenoid valves, servo valves, or electromechanical actuators.
Working knowledge of digital communication technologies such as MIL-STD 1553B, RS422, and RS485.
Working knowledge of Data Acquisition Systems, preferably real-time systems.
Proof of U.S. Citizenship is required.
Jacobs is an Equal Opportunity/Affirmative Action Employer. All qualified applicants will receive consideration for employment without regard to race, color, religion, sex, sexual orientation, gender identity, national origin, disability, veteran status or other characteristics protected by law. Learn more about your rights under Federal EEO laws and supplemental language.
Jacobs is a background screening, drug-free workplace.
The Jacobs Space Exploration Group (JSEG) offers a partnership in which you can grow personally and professionally within a framework of strong leadership, competitive compensation, and rewarding career paths. Come join our team on the Engineering Services and Science Capability Augmentation (ESSCA) contract whose work is destined to have a long-range effect on future generations!
For more information on why Huntsville is known as "one of the smartest cities in the nation", check out these websites:
To review career opportunities and to submit your resume for Jacobs Space Exploration Group in Huntsville, AL, visit https://jseg.space/.
Select Career Opportunities to reach JSEG jobs
Search & choose Job by title
Upload your resume to apply online
Sign-in / Register your profile / Set up Job Alerts