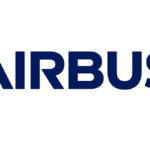 Airbus
A vacancy for a training course in structure test engineering has arisen within Airbus Commercial Aircraft in Toulouse. You will join ESCMTP – Structure Test Centre.
The Structure Test Department (ESCMT) is part of Material Processes and Test domain (ESCM) and is in charge of the definition and the performance of structure tests in static and fatigue to support R&T, development, qualification and certification for all R&T and aircraft programs.
In this job you will have in charge the study, the calculation and the definition of little tooling for structure tests.
You will have the opportunity to discover the universe of the structure tests in Airbus and in particular the transnational design office in charge of the definition, calculation and manufacturing of the specific tooling and test rigs used in all test centres.
Tasks & accountabilities
Your main tasks and responsibilities will be related to the study of the improvement and the optimisation of a tooling dedicated to the mounting/dismounting of bearings on the engine attachment test bench .
This job will include:
• Take in consideration the issues with the current tooling
• See what can be improve / modify
• Insure the design of the modification using CAO 3D model
• Write a calculation note
• Establish the definition drawings
• Launch the manufacturing
In this role, no travel will be required.
You will report directly to the Head of Structure Test Centre of ToulouseThis job requires an awareness of any potential compliance risks and a commitment to act with integrity, as the foundation for the Company's success, reputation and sustainable growth.
Required skills
You will have the following skills and experience:
• Student in second year of IUT / BTS
• First experience in aeronautical structures
• First experience in structure tests
• Skill 1: Knowledge of CAO software (CATIA V5/V6 Would be good), VBA
• Skill 2: MS Office (Word Excel, Project, PowerPoint)
• Soft skills: Good communication,
• Language Skills: French (negotiation level) and English (advanced)
This position has been graded: training course
2.5 Months internship will start from April (Date subject to some flexibility).