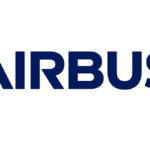 Airbus Defence and Space
Description of the job
You are looking for a mandatory internship up to 6 month-long in order to validate your academic year as a General / Aeronautical Engineer with a specialisation in testing.
Several internships will be open during the 2018-2019 academic year.
What if YOU start your story with US?
We offer you to work in a world-leading company which is at the heart of a digital transformation, at the cutting edge of research and innovation.
We are looking for motivated students to join our teams at Airbus, in Toulouse.
You are familiar with technologies and you like to propose innovative solutions. In addition to the subjects that you will work on, you will have the opportunity to develop different skills such as teamwork, communication and project management.
Tasks & accountabilities
You will have the opportunity to work in our Group, on several tasks such as:
Bibliographic studies/research
Internal or external benchmarking
Data analysis
Validation tests, in the laboratory, on a test bench, on the ground or in flight and study
Computer/virtual test development
Tools development
Proposal and implementation of improvement solutions
This job requires an awareness of any potential compliance risks and a commitment to act with integrity, as the foundation for the Company's success, reputation and sustainable growth.
Required skills
You are currently enrolled in a Bac +4 (Gap year) or Bac +5 (Engineering master degree) diploma which is specialised in General or aeronautical engineering with a specialisation in testing.
You have advanced skills (written/speaking) in English and in French.
You have the following skills:
Data analytics
Knowledge of systems, aerodynamics, avionics, acoustics and/or electronics
Java / Python / Matlab
VBA
Arduino / Raspberry
You have interpersonal skills, you have organizational qualities, and you like team work!
Do you feel like joining us? Then, GO! Apply online!
If we are interested in your application, you will be invited to perform a tapped-interview during which you will have a few minutes to convince us. You will present your background, your motivations and your career objectives. Afterwards, we will potentially share your application with managers in charge of internship topics related with your profile & skills.
Airbus is a global leader in aeronautics, space and related services. In 2017, it generated revenues of € 67 billion and employed a workforce of around 130,000. Airbus offers the most comprehensive range of passenger airliners from 100 to more than 600 seats. Airbus is also a European leader providing tanker, combat, transport and mission aircraft, as well as Europe's number one space enterprise and the world's second largest space business. In helicopters, Airbus provides the most efficient civil and military rotorcraft solutions worldwide.
Our people work with passion and determination to make the world a more connected, safer and smarter place. Taking pride in our work, we draw on each other's expertise and experience to achieve excellence. Our diversity and teamwork culture propel us to accomplish the extraordinary – on the ground, in the sky and in space.