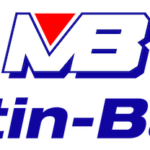 Website Martin Baker
Martin-Baker is the world's leading manufacturer of ejection seats and related equipment.
It is the only company that can offer a fully integrated escape system that satisfies the very latest in pilot operational capability and safety standards. Martin-Baker offers a complete 'end-to-end service', from helping the customer to establish operational safety and escape requirements, including design, development and qualification, to on-going support throughout the entire service life of the aircraft.
A vacancy has arisen for an Instrumentation Engineer in the Environmental Test department at the Denham site.
The role holder shall be responsible to support the activity of testing within and external to the Environmental Test Department:
Through the preparation, control and acquisition of data though multiple systems employed within the Department.
The maintenance of the acquisition instrumentation equipment ensuring calibration, maintenance visits and general repairs are undertaken.
To ensure all climatic chamber functions are maintained and supported.
AREAS OF RESPONSIBILITY:
–  Instrumentation preparation and set up:
o Working from instructions given in instrumentation worksheets, proforma's and procedures.
o Responsible for assisting or controlling the test area including access, housekeeping and control of fixture / hardware and tooling.
–  Data acquisition and processing to produce reports based on departmental templates along with pre and post-test photos.
–  Fault finding and fault rectification of simple to moderate complexity, utilizing simple fault-finding tools and electronic knowledge.
–  Calibration of instrumentation:
o LoadCells, StrainGauges, Displacement Transducers, Accelerometers and Pressure Transducers


o Climatic Chambers, InstronUTS, VibrationControllers and other TestEquipment
–  Archiving of all test data and calibration records.
–  Electronic/Electrical assembly using basic soldering and crimping techniques.
–  Fabrication of cable assemblies.
–  Design, Construction and Testing of unique electronic interface units, from sensors to safety firing boxes.
–  Recommend and specify alterations and revisions to improve equipment and/or system reliability.
–  Identify and escalate relevant issues with equipment or transducers that could ultimately affect daily testing to the departmental planned schedule.
–  Maintain error free execution. Attention to detail and executing work to the highest possible standard. Apply a 'Continuous Improvement' philosophy to daily work.
–  Keep abreast of and evaluate new methodologies, work practices, equipment, diagnostics, technology, etc., for application and use within the department, highlighting their potential to your supervisor
–  Liaison with test engineers and technicians to ensure that schedules are met and tests are performed as required.
–  Respond well to un-planned (Urgent) test situations.
–  Supporting external testing as and when required.
–  Creating and maintaining the procedural documents.
–  To support the review / update of work instructions and procedure relating to the vibration activity and to support the conduct of risk / COSHH assessments directly relating to vibration activity.
–  To be able to work flexibly to support other team members to allow testing to continue during periods of absence
EDUCATION & QUALIFICATIONS:
–  HND in Electronics or related discipline.
–  Formal training, preferably apprenticeship or accredited 3rd party training course.
–  Degree / Apprenticeship in electronic engineering or instrumentation related discipline would be advantageous
SPECIFIC / TECHNICAL SKILL
–  The ability to fault find test set ups, investigate and implement basic remedial action
–  Intermediate level PC skills – data entry, DSP programming, Microsoft Excel & Word.
–  Ability to work independently as well as part of a team
–  Demonstrated competence in test data analysis and record keeping
–  Knowledge of electronic design and build is beneficial PERSON SPECIFICATION:
–  Attention to Detail – thorough, accurate and concern for all the areas involved.
–  Drive to achieve results – sets own standards, checks own work, and demonstrates a positive approach
–  Adaptable – reacts positively to change.
–  Working collaboratively – actively contributes to achieve organisational objectives.
–  Planning and organising – organises work of self
–  Analysis and problem solving – sees basic relationships and reacts positively
–  Working collaboratively – actively contributes to achieve organisational objectives
–  Professional/Technical Expertise – uses technical and professional knowledge, skills and judgment effectively.
–  Initiative – acts on various methods and strategies for solving problems and meeting objectives before being asked or required to do so.
KNOWLEDGE & EXPERIENCE:
–  Some experience working within a test laboratory or test environment.
–  Knowledge of high-speed data acquisition equipment, vibration systems & sensors
–  The job holder shall have prior experience of using Data Acquisition systems in conjunction with basic conditioned voltage inputs, bridge amps, strain gauged instruments and accelerometers.
–  Any of the following would be desirable:
o Knowledge of electronic systems and basic architecture
o Experience of in-house calibration


o Knowledge of vibration systems
All published adverts will be aligned with the Company's Diversity and Inclusion commitment. All candidates will be treated equally and fairly, regardless of their background, or any characteristic protected by law. Candidates will be selected entirely on their skills and competencies and in alignment with each role's specifications and / or requirements.
For all successful candidates, Martin-Baker will undertake background security checks. As part of this, we will need to confirm your identity, employment history and address history to cover the past five years as well as your nationality, immigration status and criminal record. For positions that require Security Clearance, the successful candidate must hold or be willing to obtain security clearance up to the relevant level for the role.
TO APPLY:
recruitment@martin-baker.co.uk Quoting the REFERENCE NUMBER INSTREN1021 and Salary Expectations