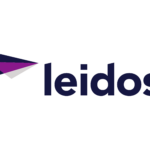 Website Leidos
Leidos is in search of a ground and flight test engineer in support of the Aerial Reconnaissance Low Enhanced (ARL-E) program located in Manassas, VA.
The ARL-E team is geographically separated with work locations in Manassas, VA and Aberdeen, MD. ARL-E is supporting the Army with upgrading and enhancing the Intelligence, Surveillance, and Reconnaissance (ISR) capabilities of their airborne reconnaissance fleet.
THE MISSION 
The Defense Group provides a diverse portfolio of systems, solutions, and services covering land, sea, air, space, and cyberspace for customers worldwide. Solutions for Defense include enterprise and mission IT, large-scale intelligence systems, command and control, geospatial and data analytics, cybersecurity, logistics, training, and intelligence analysis and operations support. The team is solving the world's toughest security challenges for customers with "can't fail" missions.
If this sounds like the kind of environment where you can thrive, keep reading!
THE CHALLENGE
-Perform day-to-day tasks as part of a multi-company team in the execution of the Test and Evaluation Program for an Airborne ISR (AISR) system.
-Participate in test planning meetings
-Create test procedures to meet system performance requirements
-Execute test procedures in support of test events
-Document test results through the generation of test reports
WHAT SETS YOU APART (job qualifications)
-Bachelor's degree with a minimum of 4 years of related work experience or Masters with a minimum of 2 years of related work experience; additional years of experience allowed in lieu of a degree.
-Civilian and/or military experience with ISR programs and familiarity with Airborne operations.
-Possess strong problem solving, organizational, and verbal/written communication skills.
-Proficient with Microsoft Office suite (Word, PowerPoint, Excel, Project, and Outlook)
-Pass a Class II flight physical and altitude chamber test with 60 days from date of start.
-Up to 25% travel may be required to support training and test events at each of the primary work locations as well as CONUS test ranges.
-ROTATING SHIFT: Normal day shift, with occasional night and/or weekends, as needed, to meet program needs of the flight schedule.
SECURITY CLEARANCE REQUIREMENT
A DoD Top Secret/SCI level of clearance
YOU MIGHY ALSO HAVE (preferred)
-Experience in formal testing and documentation to include Developmental Test and Evaluation (DT&E), Limited User Test (LUT), and Operational Test and Evaluation (OT&E)
-Experience with integrating networking hardware/software into ISR Ground Stations and Airborne Platforms
-Electro Optical, Infrared (EO/IR) sensor experience
-Full Motion Video (FMV) experience
-Hyperspectral Imagery (HSI) sensor experience to include BIG GREEN, ACES-HY, and PeARL
-Communications Intelligence (COMINT) sensor experience to include PRISM and BANSHEE
-MX Series sensors (MX-15, MX-20)
-GMTI/SAR/Radar
-PRC radios/COMSEC
-Security + and/or Networking+
-Working knowledge of RedHat Linux, VMware, and ESXI
-LOS/BLOS data link systems
-Knowledge of formal Test and Evaluation plans, procedures, and the verification & validation (V&V) process to meet government requirements