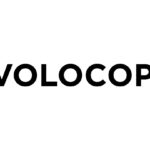 Website Volocopter
Volocopter is looking for someone to join the flight test team providing technical and operational expertise in Structures & Dynamics, for Ground and Flight tests of manned and unmanned configurations.
Tests will usually be conducted locally, (Bruchsal/Lahr) but may involve campaigns at remote locations from time to time.
You will work closely with the engineering and rig testing teams to support the flight testing process and to ensure required readiness for test in time, on cost and in quality. In addition, you will manage all the activities related to the aircraft DMU. Volocopter has an established Flight Test Organization as part of the EASA Part21J Design Organization Approval (DOA).
Your mission
CAD design activities in the aircraft DMU in coordination with stress and structures design engineering groups, selection of standard parts and technical drawing creation for design solutions
Planning, monitoring, and optimizing Ground and Flight Test activities for electric aircraft development and certification purposes on your specialties (Structures & Stress) for the overall functions of a complete aircraft
Supporting aircraft preparation, inspection, and repair pre/post-test (in particular on composite structures)
Mechanical integration of FTI systems into the aircraft and coordination of interfaces with affected systems
Assessment and documentation of tests including troubleshooting and development of standardized analysis and reporting tools
Working on engineering projects, the solution of which requires technological advances and related development
Supporting future Production and Customer Support entities
Qualifications
Master's degree in Aeronautical Engineering or equivalent technical education
3 to 5 years of experience as Specialist Engineer involved in aeronautical development and certification process
Experience in integration of aircraft systems and composite structures
Experience in planning, monitoring and analyzing envelope expansion, dynamics, loads, vibro-acoustics, and flutter tests
Experience in designing (using CAD programs), analysis for structural strength assessment (using Matlab or equivalent) and monitoring real-time critical parameters (using telemetry)
Communicative team player, well organized with a proven ability to get things done
Knowledge of the English language at a professional level
Preferred skills:
Education or experience in rotorcraft flight testing
Aircraft MRO experience
Experience as an MRB/Liaison Engineer