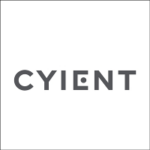 Website Cyient
Cyient is a global engineering and technology solutions company. As a Design, Build, and Maintain partner for leading organizations worldwide, we take solution ownership across the value chain to help clients focus on their core, innovate, and stay ahead of the curve. We leverage digital technologies, advanced analytics capabilities, and our domain knowledge and technical expertise, to solve complex business problems.
Cyient is looking for an individual to support the Flight Test Engineering Group to support NGPF Compliance Program.  An ideal candidate will be responsible for supporting flight test program in-house.  Flight test programs are a joint operation between Pratt and Whitney and various airplane manufacturers from around the world. The purpose of a flight test program is to certify the safety and performance of the engines and aircrafts for commercial use.
Responsibilities include:
Revise, edit and publish Pratt & Whitney's Engine Flight Test Letters.
Flight Test Letters instruct on various Flight Test activities such as ground/flight test plans, inspections, operating limitations, etc.
Hosting daily status meetings with on-site flight test engineers and in-house personnel.
Tracking current issues and coordinating response/solution between in-house engineers and on-site test team.
Tracking various flight test activities such as flight logs, hardware deliveries, malfunction reports, etc.
Education Requirements
Bachelors of Science degree in Mechanical Engineering (or equivalent)
1-3 years of experience
Experience
Advanced knowledge of Microsoft Excel
Knowledge of Assembly & Test of turbofan engines
Knowledge of engine performance and  test data analysis is a plus
Understanding of FAA requirements is a plus
Flexibility to adapt to changing customer requirements, and opportunity to be assigned to multiple engine programs
Additional Comments
The selected candidate will have a high degree of interaction with highly skilled hourly and salary employees, as well as partners and customers.
Candidate will be expected to provide innovative solutions to special test requirements, often in a high-pressure environment while working with minimum supervision.
This position may occasionally require travel to offsite test locations (West Palm Beach, AEDC, Montreal, etc) contingent with the engine program assignment.
This position will also require periodic off shift and weekend engine coverage.