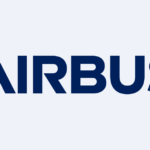 Website Airbus
A vacancy for a Flight Test Operations Engineer has arisen within Airbus Commercial Aircraft in Toulouse. You will join the Engineering Flight and Integration Tests Centre.
The Aircraft Testing and Operations domain in Airbus Toulouse is looking for motivated and willing-to-learn engineers to join the team as Flight Tests Operations Engineers with a focus on Operational Data management.
Within the Flight and Integration Test Centre the domain is in charge to support the flight of our development A/C but also supporting in later phases our Production A/C.
Digital Transformation of our various materials used by crew and the respective technological state of the art offer the opportunity to re-visit the process/ground architecture to generate flight test operational data.
Tasks & accountabilities
Your main tasks and responsibilities will include:
Managing the A/C performance Data base

Obstacles and Airports,
EOSID (Engine Out Standard Instrument Departure) computation,
Management of our performance repository

New route study to improve our operations
Knowledge of the EFB administration (Electronic Flight Bag)

Materials and multisite deployment,
Data publication – Preparing, publishing and releasing data for each AIRAC cycle (Aeronautical Information Regulation And Control Cycle defines a series of common dates and an associated standard aeronautical information publication procedure)
Managing the operational ground segment, integrating the full Airbus ground product offer in close collaboration with Navblue.
Operational support to our crew and FAL users.
Tasks mentioned here above are carried out in collaboration with an external partner.
This role will involve frequent travels for business, once per month in Europe and as such you must be able to travel accordingly.
Required skills
You will have the following skills and experience:
Educated to Master's degree level (or equivalent) in Aeronautical Engineering
knowledge/experience in Flight Operations (Dispatcher role, Aeronautical Regulations, Aeronautical Information's)
knowledge/experience in new digital method and big data analysis tool will be appreciated
Team spirit and customer oriented mindset
Flexible to adapt to an operational and reactive environment
Relational capacity and ability to remain true in spite of an environment under pressure
Intermediate level of English.
The position is graded BV or below.