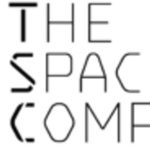 The Spaceship Company
The Spaceship Company (TSC) is an affiliate of Virgin Galactic as a space-system manufacturing organization. Headquartered at Mojave Air and Space Port in Mojave, California, it is building and testing a fleet of WhiteKnightTwo carrier aircraft and SpaceShipTwo reusable spaceships that, together, form Virgin Galactic's human spaceflight system. Like many Virgin companies across the world, its team of over 400 talented and dedicated engineers, technicians and professionals are drawn together by a willingness to disrupt and challenge the status quo and deliver innovative aerospace solutions to our customers' needs. TSC's extensive capabilities encompass preliminary vehicle design and analysis, manufacturing, ground testing, flight testing and post-delivery support.
Our Values
TSC and the greater Virgin Organization have a relaxed and informal culture that encourages individuality and innovation.  You will be motivated, enterprising and enthusiastic.  Company culture is such that you need to be able to "check your ego at the door", be a self-starter and possess a sense of humility.  You will work well under pressure and thrive on being given challenges and responsibility.  You will communicate clearly and be confident and persuasive. You will have a high level of integrity and understand the need of complete confidentiality.
Who You Are
Operations Engineers are "traditional" (i.e. mechanical, aeronautical, aerospace, electrical) engineers who also have aircraft and flight test expertise. With this skill set an Ops Eng serves to bridge the gap between flight test requirements and the engineering and maintenance team by functioning as co-leads of project teams in concert with the Project Manager and Project Chief Engineer. As a co-lead, Aircraft Operations Engineers routinely assess safety of flight and mission success risks due to aircraft modifications through collaboration with discipline leads and subject-matter-experts such as egress and life support technicians, test pilots, mechanics and avionics technicians, electronics technicians, peer engineers, scientists, and other organizational entities on a routine basis. Assessing resource, schedule, and cost needs necessary to implement required maintenance and project support needs while deriving sound engineering solutions is key to making successful contributions to flight operations. An Ops Eng implements systems engineering principles over the entire project lifecycle. 
Your Mission
Core responsibilities are tailorable to the individual and may include:
Ensuring vehicle airworthiness;
Aircraft maintenance planning and engineering dispositions;
Aero-mechanical design and fabrication;
Integration plans and procedures;
Aircraft technical and configuration management;
Supporting hazard identification and mitigation ;
Mission planning and concept of operations;
Logistics support for deployed missions;
Technical briefings and flight release;
Real-time flight support (mission control, on-aircraft mission director, and/or flight test engineer); and
Data analysis and flight reports
What you bring
Bachelor of Science Degree in an appropriate STEM curriculum.
3+ years aviation and operations experience.
Flight test engineering experience to include:

Test plan writing
Flight Card generation
Data analysis and reporting
Mission Control Center Experience
Airborne flight test engineering experience

Well versed in the following software tools:

MS Office to include (Word, PowerPoint, Excel, Project)
MATLAB
IADS

Demonstrated resiliency and adaptability to an ever changing and ambiguous environment.
Strong time management and organizational skills, with the ability to manage multiple deadlines and priorities.
Ability to communicate effectively with all levels of management as well as internal and external stakeholders.
Pilot experience is a plus
Applicants must be U.S. persons as defined by the ITAR (22 CFR §120.15).
ITAR Requirements
To conform to U.S. Government space technology export regulations, applicant must be a U.S. citizen, lawful permanent resident of the U.S., protected individual as defined by ITAR (22 CFR §120.15) or eligible to obtain the required authorizations from the U.S. Department of State.
The Spaceship Company is an Equal Opportunity Employer; employment with The Spaceship Company is governed on the basis of merit, competence and qualifications and will not be influenced in any manner by race, color, religion, gender, national origin/ethnicity, veteran status, disability status, age, sexual orientation, marital status, mental or physical disability or any other legally protected status.