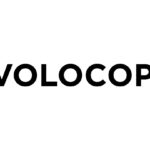 Website Volocopter
Volocopter is a pioneer in the development of electrical air taxis that take off and land vertically (eVTOLs). Volocopter brings Urban Air Mobility to life, by establishing air taxis in addition to current transportation options in megacities globally. The aim is to offer affordable on-demand air taxi services and save people time by flying them safely to their destination. In 2011 Volocopter performed the first-ever piloted flight of a purely electrical multicopter and have since showcased numerous public flights.
Job Description
You will be a member of the highly motivated and multi-disciplinary flight test team by supervising and conducting the maintenance service on both manned and unmanned flying fleet. Further, you will work closely with the engineering team by giving feedback about technical fitness.
Tests will usually be conducted locally but may involve campaigns at remote locations from time to time.
Your Tasks
Maintenance and configuration change tasks on a test flight aircraft and subsequent completion of reports
Integration of test equipment into the prototypes
Monitoring and assistance of the flying systems within the flight test campaigns
Final assembly of individual components and prefabrication until completion of the whole aircraft
Cross-system coordination in production and prototype construction
Lamination of parts and sub-assemblies
Qualifications
Required:
Completed training as aircraft mechanic comparable to CAT A license
At least 5 years of experience in maintenance or production of aircraft of a category comparable to the one to be tested in our aeronautical company (small rotorcraft, electric, composite structure)
Good experience with fiber composite structures, and electrical drive and control technology
Distinct hands-on mentality and a solution-oriented way of working with strong manual skills
Communicative team player and leadership skills
Fluent in German and English language (written & spoken)
Desired:
Knowledge of challenges in prototype construction
CAT B3 license