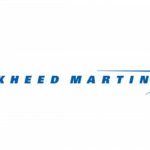 Website Lockheed Martin Aeronautics Company
This position is for a senior member of an ADP flight test engineering team at Lockheed Martin Aeronautics Company.
The candidate will be providing support for all flight test activity from laboratory, to ground test, to flight and then moving to the test location. The candidate will be part of a fast paced, dynamic environment exploring technical solutions.
The right fight test engineer will be tasked across the full flight test life cycle. You will be required to customize test processes to individual customers and circumstances. Assess prototype aircraft operations for risk and assist in developing appropriate mitigating procedures.
During flight phase you may very well be the primary individual for controlling test execution, configuration management, troubleshooting, and asset scheduling. Travel, overtime, odd shifts, and weekend work may be required.
**Must be a US Citizen. This position is located at a facility that requires special access.**
A level 4 employee typically has 11-15 years of professional experience.
What's In It For You
Our employees play an active role in strengthening the quality of life where we live and work by volunteering more than 850,000 hours annually. Here are some of the benefits you can enjoy:
• Medical
• Dental
• 401k
• Paid time off
• Work/life balance
• Career development
• Mentorship opportunities
• Rewards & recognition
Learn more about Lockheed Martin's comprehensive benefits package here.
Basic Qualifications:
• Flight Test execution experience
• Test Conductor or Test Director experience
• Experience leading a team of test personnel
• Secret security clearance to start

Desired Skills:

– Developmental test program experience
– Test Range Experience
– Understanding of Flight test Instrumentation and Data Processing
– Understanding of Flight Test Controls
– Test project lead or ship lead experience
– Pilot experience
– Proposal development experience
– Must be willing to mentor junior-level team members
– Configuration management experience
– Presentation experience to company and customer audiences
– Experience interfacing with all levels of customer management