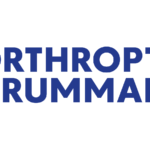 Website Northrop Grumman Aerospace Systems
Northrop Grumman Aerospace Systems has an opening for a Flight Test Engineer to join the team of qualified, diverse individuals. This position will require occasional business travel to Melbourne, Florida.
The selected candidate will develop and publish Integrated Test Plans, detailed test plans, test schedules, and test procedures for developmental testing.
Essential Functions:
Provides laboratory support for integration testing

Supports and hosts test planning working groups

Interfaces with test article design and analysis teams to define test configuration and data requirements

Reviews and evaluates test requirements to ensure completeness of test program

Performs technical analysis of complete systems and prepares comprehensive system level evaluations

Supports test card development and review in collaboration with other engineering disciplines and test operations personnel

Supports test readiness reviews, and pre/post-test briefings

Provides mission control room support and makes real-time decisions regarding safety, efficiency, and effectiveness

Conducts and contributes to pre and post-test data analyses to support anomaly identification and resolution

Maintains metrics on status of testing and constraints

Individual will be required to serve as either a principal subject matter focal point between maintenance, design engineering, and test site team – contractor and customer

Individual must be able to work under only general direction to determine and develop approaches to solutions

Must be able to work both within a team environment and independently

Overtime, odd shifts, and weekend work will occasionally be required
The selected candidate should thrive in a fast-paced work environment with high expectations, significantly diverse assignments, collaborative/team settings across all levels.  Candidate must be comfortable in a lab environment and be able to collaborate closely with system engineers, hardware designers, and integration/test engineers.
 Qualifications
Basic Qualifications:
Bachelor's Degree in a Science, Technology, Engineering or Mathematics (STEM) discipline from an accredited university and 2 years of applicable engineering experience OR

Master's Degree in a Science, Technology, Engineering or Mathematics (STEM) discipline from an accredited university

A current DoD Secret or Top Secret/SCI level security clearance, to include a Single Scope Background Investigation, a periodic reinvestigation, or an original adjudication date completed within the last 6 years

The ability to obtain program access prior to start

Overtime, odd shifts, and weekend work will occasionally be required
Preferred Qualifications:
Bachelor's or Master's Degree in Aerospace Engineering

In depth knowledge of or test experience, to include control room monitoring, in one of the following disciplines: AV Subsystems, Guidance, Navigation & Control, or Air Vehicle Propulsion & Performance

Professional experience with Integrated Analysis & Data System (IADS), Visio, or CATIA

Proficiency in Microsoft Office

Willing to learn additional engineering discipline areas

Excellent communication, interpersonal skills, and the ability to interface with all levels of employees and management