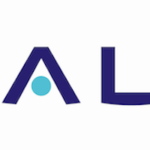 Website Thales
The Thales Flight Operations Organization delivers Test and Evaluation (T&E) flight operations of large complex Unmanned Air Systems (UAS) for UK MoD and other customers. Thales is expanding its UAS T&E capability, providing an exciting opportunity for another UAS Flight Test Engineer (FTE) to join the team. The new FTE will perform a central role within the organization, planning and conducting developmental T&E of UAS, and holding related general duties in support of flight operations.
Key responsibilities and tasks:
As an active member of the flight operations organization, the FTE should be able to undertake the following tasks:
Conduct UAS T&E planning and reporting to deliver flight trials documentation including Trial Instructions, Risk and Hazard Assessments, Safety Statements, Flight Test Cards and Trial Reports.
Conduct UAS T&E flight trial execution.
Qualify as a Thales FOO Trials Officer.
Lead mission planning, briefing, flight execution and mission de-briefing.
Provide interpretation and implementation of military policy and regulations, particularly in relation to T&E flight operations.
Conduct liaison with ATC, airfield, Air Weapons Ranges, support facilities and external agencies.
Conduct duties required to actively support the Air Safety Management System and Trials Risk and Hazard Assessments
Undertake all work activities in line with Thales processes to consistently deliver business commitments.
Focus on the quality of what we deliver to the customer, be proactive and look at continually improving the way we work.
Skills and experience required:
· Previously (or current) qualified military or civilian fte graduate of the empire test pilots' school (etps) long course (us or french equivalent courses may be acceptable).
·  Flight trials experience as a qualified FTE.
In line with Thales' Baseline Security requirements, candidates will be asked to provide evidence of identity, eligibility to work in the UK and employment and/or education history for up to three years. Some vacancies may require full Security Clearance which can require further evidence to be provided. For further details of the evidence required to apply for Baseline and Security Clearance please refer to the Defence Business Services National Security Vetting (DBS NSV) Agency.
At Thales we provide CAREERS and not only jobs. With Thales employing 80,000 employees in 68 countries our mobility policy enables thousands of employees each year to develop their careers at home and abroad, in their existing areas of expertise or by branching out into new fields. Together we believe that embracing flexibility is a smarter way of working. Great journeys start here, apply now!