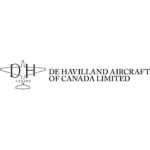 Website De Havilland Aircraft of Canada
De Havilland Aircraft of Canada is currently searching for a Flight Test Engineer to join its team in Toronto. This role will report to the director, flight operations. The Dash8-400 program has nearly 600 aircraft flying in over 40 different countries with over 40 operators. This is your chance to join a well-established team of highly experienced professionals developing new designs for tomorrow's turboprop aircraft.
WHAT'S IN IT FOR YOU?
Competitive salary
Full extended health and benefit plan
The opportunity to join an organization from the ground floor
Great task diversity and unique challenges
WHAT YOU WILL BE DOING:
Create and review all Test Definition Sheets for safety and operational concerns
Coordinate all required changes to the test plan
Integrate and communicate both aircraft and instrumentation configurations to support test requirements
Provide and review test program elements
Develop, update and review the test schedules based on established priorities and schedule restraints
Define, direct and coordinate test procedures and conduct tests to meet TDS objectives and requirements in consultation with engineering
Control, update and document all changes to test aircraft through worksheets and maintain the database to control aircraft status
Support experimental configuration control
Prepare and produce a detailed flight test report
Various other duties as assigned
WHAT YOU BRING TO THE TABLE:
Minimum 7-10 years of experience in one of the following engineering disciplines: Aircraft System design and/or Flight Sciences (i.e. aircraft Stability & Control, Performance, Loads and Dynamics, Acoustics)
Minimum of 5 years of flight test experience, preferably participated in a major new development certification flight test program
Understanding of flight test practices and principles
Understanding of civil aircraft certification requirements
Understanding of aircraft systems and their operation
Ability to read/interpret aircraft system schematics
Excellent working knowledge of MS-Office and associated computer software tools
Self-motivated and exhibit good communication, planning, problem solving and organizational skills
Able to travel for the purposes of conducting flight tests for short and extended periods of time (e.g. 1 week to several weeks, sometimes on short notice); domestic and international travel
Able to obtain an aviation medical (i.e. Transport Canada Aviation Medical (Level – CAT 3)
Able to obtain an Industry Canada Radio Proficiency Certificate
Flight experience (e.g. gliding and/or private pilot license) is considered an asset, but not a prerequisite
ABOUT US:
Longview Aviation Capital (LAC) was established in 2016 to manage a portfolio of long-term investments in the Canadian aerospace industry. At present, LAC includes and/or is associated with the assets of Viking Air Ltd., Pacific Sky Aviation Ltd, Longview Aviation Asset Management Inc., De Havilland Aircraft of Canada and Longview Aviation Services. With the addition of the Dash 8 Q Series, Longview holds the Type Certificates and entire product line of the original deHavilland aircraft company including the Twin Otter program and the DHC-1 through DHC-7 series, as well as the former Canadair CL-215, CL-215T, and CL-415 waterbomber aircraft. Longview has a workforce of approximately 1,800 full-time employees in manufacturing and service support in locations across Canada making it North America's largest commercial turboprop aircraft manufacturer.
This is a unique opportunity to join an innovative team dedicated to achieving outstanding results.