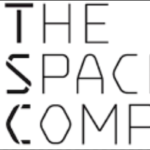 The Spaceship Company
Who we are
The Spaceship Company (TSC) is an affiliate of Virgin Galactic as a space-system manufacturing organization. Headquartered at Mojave Air and Space Port in Mojave, California, it is building and testing a fleet of WhiteKnightTwo carrier aircraft and SpaceShipTwo reusable spaceships that, together, form Virgin Galactic's human spaceflight system. Like many Virgin companies across the world, its team of over 500 talented and dedicated engineers, technicians and professionals are drawn together by a willingness to disrupt and challenge the status quo and deliver innovative aerospace solutions to our customers' needs. TSC's extensive capabilities encompass preliminary vehicle design and analysis, manufacturing, ground testing, flight testing and post-delivery support.
Our Values
TSC and the greater Virgin Organization have a relaxed and informal culture that encourages individuality and innovation.  You will be motivated, enterprising and enthusiastic.  Company culture is such that you need to be able to "check your ego at the door", be a self-starter and possess a sense of humility.  You will work well under pressure and thrive on being given challenges and responsibility.  You will communicate clearly and be confident and persuasive. You will have a high level of integrity and understand the need of complete confidentiality.
Your Mission
Who You Are
We are seeking a Flight Test Engineer to provide hands-on integration support for the SpaceShipTwo (SS2) space vehicle, as well as to coordinate engineering efforts related to the flight testing, operational implementation (ground/flight processing and operations including refueling/re provisioning), documentation, FAA Part 400 licensing, modifications management and issues resolution of the SS2 vehicles. Qualified candidates should have a technical background in aviation or aerospace, with knowledge of composite structures, flight controls, avionics, fluids, and mechanical systems. Experience supporting system development or operations is strongly desired. Successful candidates must have demonstrated ability to balance the technical knowledge and the business acumen necessary for managing SS2 vehicles. This role may entail providing day to day direction to manufacturing and operations technicians.
Your Mission
Participate in defining work and processes associated with product requirements and objectives, utilizing the skills and technical abilities of the engineering team
Establish and maintain plans for achieving SS2 program objectives (including work break-down tasks), and support the integrated master schedule (and associated resource and staffing requirements) in keeping with program and company objectives
Oversee and manage the implementation, testing, and integration of the SS2 vehicles
Work closely with VG maintenance management and TSC/VG engineering to continuously improve systems, processes, and operations
Coordinate engineering activities between the various engineering specialties within the product team.
Track, manage and mitigate the product engineering risks
Ensure all customer product requirements are met
Coordinate and/or integrate with VG systems engineers and counterpart TSC designers on modifications and/or design change proposals for SS2 systems
Review and propose concepts for redesign recommendations based on operational experience, reliability, maintainability, etc. on SS2 systems
Review and approve technical publications. Propose modifications where appropriate. Includes:
Review and approve repair manuals. May author portions as appropriate.
Approve and/or review disposition for component removals and replacements.
Author and/or approve anomaly troubleshooting dispositions.
Author and/or approve Work Instructions/Engineering Reports.
Develop, and remain technical authority for, assigned Flight Rules, Launch Commit Criteria, and Minimum Equipment List (MEL) items, and how they interact for SS2 systems
Manage and implement process to make real-time decisions and/or issue waivers to hazard reports, flight rules, launch commit criteria, and MEL items for SS2 systems
May provide control room systems engineering support in real time during the mission to monitor systems performance and recommend corrective actions on issues
Coordinate post-flight data analysis functions, including continued development of system health monitoring and reliability data for more established systems
Integrate analysis of tear-down and failure reports for failed vendor components (if available)
Communicate reliability data/recommendations back to TSC designers
What you bring
Degree in relevant Engineering or Physical Science Degree
Avionics integration and experience with telemetry data (desired).
Hands on work with environment controls, relative to aircraft/spacecraft (desired).
Successful aerospace design or analysis experience associated with composite structures or aircraft/spacecraft systems (desired).
Pneumatic systems design experience (desired).
Strong IT skills, including Excel and Product Lifecycle Management (PLM) tools. Computer Aided Design (CAD) experience is desirable.
Bachelor's degree in Aerospace or Mechanical Engineering, with 2+ years' relevant industry experience, or practical aircraft maintenance experience.
Successful aviation/aerospace project engineering management experience.
Ground/Flight Test control room and/or Flight Test Engineer experience; experience in new or existing aircraft/space systems testing is desired.
Excellent analytical and problem solving skills with high attention to detail.
Excellent verbal and written communication skills.
Excellent interpersonal and customer service skills.
Working knowledge of aircraft and space systems and familiarity with relevant aerospace standards (FAA, FAA‐AST etc.).
ITAR Requirements
To conform to U.S. Government space technology export regulations, applicant must be a U.S. citizen, lawful permanent resident of the U.S., protected individual as defined by ITAR (22 CFR §120.15) or eligible to obtain the required authorizations from the U.S. Department of State.
The Spaceship Company is an Equal Opportunity Employer; employment with The Spaceship Company is governed on the basis of merit, competence and qualifications and will not be influenced in any manner by race, color, religion, gender, national origin/ethnicity, veteran status, disability status, age, sexual orientation, marital status, mental or physical disability or any other legally protected status.