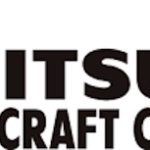 Mitsubishi
Role Description
The world is about to have a new favorite airplane. We invite you to consider joining one of the most successful organizations in the world where you will embark on one of the most challenging and yet ultimately rewarding engineering processes. Our new Seattle Engineering Center offers a work environment unlike any other: we foster innovation, defy the status quo, and understand that it is our employees who create the value for our customers.
Do you take pride in tasks that require efficiency, precision, and thorough attention to detail? Are you comfortable both creating and implementing new ideas?
We are seeking an experienced Flight Test Engineer.
Responsibilities:
Support engineering with test plan creation.
Discuss, write and review test cards and test hazard analysis
Support and/or lead test preparation activities, test execution, post-test activities
Support and/or lead pre and post flight briefings.
Monitor live flight data, either via telemetry or onboard flight test aircraft
Process, analyze, and draw conclusions from post flight data.
Make assessments to ensure safety of flight determination.
Document flight test design problems for long term fix.
Generate and review appropriate restrictions/ limitations documentation.
Update monitoring screens for specific testing and/or restriction monitoring.
We have formed a company that is culturally respectful of different beliefs and backgrounds. We listen to each other's ideas to improve safety, quality, and efficiency. We encourage employees to bring their suggestions forward. We work together across all of our sites in various languages to provide exceptional customer service and develop products that enhance, innovate, and challenge the status quo of aviation forever.
Auto req ID713BR
Business Unit: MRJ
Work schedule: Full Time
Contract Type: Permanent
Max. Travel: Up to 3 days a week (home on weekends-based on project requirements)