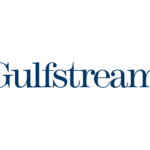 Website Gulfstream Aerospace
Gulfstream Aerospace is looking for an entry level flight test engineer (2-4 years of testing experience) to support the certification of the G700, as well as the development of the newly announced G400 and G800 aircrafts. This role requires familiarity with a variety of avionics systems, a willingness to learn, and a disciplined approach to testing.
You will be responsible for:
Coordinating with engineering to identify requirements and system functionality
Developing test procedures based on requirements, Part 25 Airworthiness Standards, advisory circulars, and other guidance materials
Generating development and certification flight test plans
Developing configuration and instrumentation requirements
Preparing test cards, and mission planning efforts for effective testing
Conducting test efforts onboard as an FTE
Reviewing test data to substantiate pass/fail criteria
Writing test reports
Candidates with prior experience with Honeywell Epic Gulfstream Symmetry or PlaneView is a plus, as well as engineers with Private Pilot License.
Education and experience requirements
Bachelor's Degree Engineering or a related curriculum required or equivalent combination of education and experience sufficient to perform the essential functions of the job. 18 months related Engineering experience. Experience credit will be considered for related advance degrees limited to 2 years for Master's and 4 years for PhD in field applicable to the job position.
Position Purpose: Performs engineering work related to the investigation and the solution of technical problems associated with research, design, development, service and manufacture of Gulfstream aircraft.

Job Description
Principle duties and responsibilities:
Solves typical engineering problems within assigned discipline
Provides technical assistance to engineering staff and contributes to completion of project milestones
Responsible for a complex engineering assignment, or a full project of lesser complexity
Follows established schedules while developing plans for engineering assignments
Obtains appropriate level of supervisor approvals for work accuracy and adequacy
Proficiently applies company/organization policies and procedures
Additional Functions:
Actively works to improve daily processes, and ensures all work meets customer requirements
Maintains a current and up-to-date knowledge of developments and application of technical principles, theories, and concepts in assigned field of expertise
Other Requirements:
The level of technical skills and abilities appropriate for this grade will be established by each discipline
Applies knowledge to provide solutions to a variety of technical problems of moderate scope and complexity, using a combination of judgment with defined practices and procedures
Failure to achieve results, or erroneous decisions or recommendations, may cause delays in program schedules and/or allocation of additional resources
Ability to convey technical concepts in both written and verbal formats
Contacts are primarily within the organization, with occasional customer contacts on routine issues.
Works under general supervision for routine tasks of minor complexity
With supervision/mentorship, can coordinate the activities for lower level engineering staff
Additional Information
Requisition Number: 185569
Category: Engineering
Percentage of Travel: Up to 25%
Shift: First
Employment Type: Full-time
Posting End Date: 05/31/2022