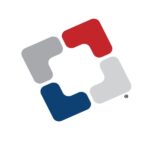 Website AVIAN
AVIAN  are on the lookout for a flight test engineer to join the team in support of the KC-130T flight test team.
The flight test engineer will be an integral part of the Navigation flight testing team located on base at Patuxent River Naval Air Station. This position allows you to put your engineering experience to use performing functions such as system integration, design, configuration management, quality assurance testing or acquisition and resource management.
AVIAN (pronounced *a-v-yin*) is an employee-owned, entrepreneurial-spirited company where creative, talented minds flourish, and where proactive, productive, proficient professionals feel valued.
AVIAN are resourceful, responsive and reachable for various government and commercial clients in program, financial, and logistics management; engineering and systems engineering; test and evaluation of manned and unmanned systems; workforce development and training; communication strategy and graphic design.
The type of work AVIAN do is a direct result of the creativity of our team, and the talents they bring. But in the end, we are all driven by the purpose of taking care of those around us.
AVIAN are seeking people that are passionate and excited about creating well-crafted products and memorable experiences with our customers. We are not in the market of automated transactions; we build lasting relationships.
Responsibilities
The ideal candidate will apply their knowledge of engineering principles to research, analyze, plan, design, develop, implement, test or evaluate systems. As a Flight Test Engineer, you will review and prepare engineering and technical analyses, reports, change proposals and other technical documentation.
Position will entail engineering support to Mission Systems test and evaluation activities including support for flight and lab test planning, coordination, execution, analysis, and reporting activities.
Position will be expected to assess system development and integration for impact on test planning and test objectives.
Position will prepare flight cards, attend flight briefs/debriefs, support data reduction/analysis, identify and document deficiencies, and support flight test plan and test report preparation.
Qualifications
Bachelors of Science in Electrical Engineering
Experience with navigation systems performance design and/or evaluation – particularly RNP/RNAV and ILS systems.
Experience with the Navy's navigation related cert/re-cert processes and exposure to the SPIRENT laboratory test tool.
Must be able to travel
Eligible for SECRET clearance