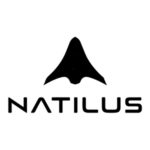 Website Natilus
Natilus is seeking a flight test engineer to join the engineering team. The flight test engineer will develop flight test plans, plan a flight test program, validate systems, publish flight test reports for prototype experimental aircraft in a fast-paced research environment. This position will hold significant vertical responsibility.
Natilus is building a large 19,000 lbs unmanned aerial vehicle powered by twin turbo props and is a Blended Wing Body with the sole purpose of carrying cargo. It will be the first of its kind and the first BWB put into production.
The position will be headquatered in San Diego – it does requires significant travel and a possible temporary overseas re-location of the flight test program.
US citizens or permanent residents may apply.
Requirements
Assist with development of a test program to strategically expand the envelope and capabilities of our vehicles from experimental development through certification flight test
Assist with flight test planning, flight readiness reviews, flight briefs/debriefs and post flight analysis
Participates in experimental flight testing as a crew member in the ground control station.
Work with our simulation team to expand our flight simulator capability and fidelity
Complete all required documentation in accordance with established company and FAA procedures
May perform launch and recovery tasks of aircraft which include ground operations, preflight items, ground observer responsibilities, and post flight items
May help develop flight manuals and supporting documentation necessary to operate the vehicles
Responsible for observing all laws, regulations and other applicable obligations wherever and whenever business is conducted on behalf of the Company
Expected to work in a safe manner in accordance with established operating procedures and practices
Other duties as assigned or required
Bachelors of Science (Aerospace, Mechanical or Electrical Engineering) degree or equivalent experience and training
Excellent computer skills – proficiency with day to day applications used for email, word processing, etc, as well as data analysis experience using Matlab, Python, or similar.
Excellent interpersonal skills to effectively communicate with colleagues across a wide range of technical disciplines
Must be able to work both independently and on a team and be able to work extended hours and travel as required
Fixed Wing and / or Rotorcraft Private Pilot License
Previous experimental flight test experience as a Flight Test Engineer, preferably including in a civil certification environment
Benefits
Health Care Plan (Medical, Dental & Vision)
Retirement Plan (401k, IRA)
Life Insurance (Basic, Voluntary & AD&D)
Paid Time Off (Vacation, Sick & Public Holidays)
Stock Option Plan