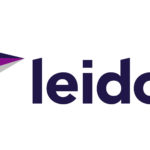 Website Leidos
The Aviation Maintenance and Integration (AMI) Division of Leidos has an opening for a flight test engineer to provide onsite and remote support for multiple manned aircraft surveillance platforms.
Leidos is looking for motivated individuals who want to join a team dedicated to excellence and continuous progress. In this fast-paced environment, you will participate in test activities throughout the development life cycle of mission system development across multiple types of computer systems, networks, and sensors on airborne platforms.
Primary responsibilities
Provide full life cycle support to mission systems to include: research, development, design, testing, and modification of mission equipment and ground stations with focus on test phase of the program.
Plans, coordinates, manages, and executes full spectrum flight tests on fixed wing aircraft.
Prepare for flight tests by a review of applicable requirements and specification documentation.
Develop flight test plans with mission relatable, requirements traceable, and intuitively testable metrics along with a scope and method to evaluate systems.
Coordinate cross team, subcontractor, and customer personnel (pilots, sensor operators, data analysts, test observers, etc.) to support test execution.
Execute flight test events.
Provide on-site test management, data collection, briefing, debriefing, and configuration control.
As required, fly and/or operate test systems and/or instrumentation during test events.
Analyze test data and produce test reports that provide results, supporting data, conclusions, and recommendations based on the system's intended mission, stated requirements, and applicable specifications.
Record system deficiencies or "squawks" discovered in the flight test program and monitor efforts toward correction.
Support customer acceptance test procedures.
Basic qualifications
Must be able to obtain secret clearance.
Must be able to pass FAA Class 2 Flight physical.
Bachelors' degree from an accredited institution and minimum of eight (8) years of related flight test experience; degree can be substituted with minimum total of twelve (12) years of flight test experience.
Candidate must be able to travel throughout the U.S. to support flight tests and have the ability to obtain a passport or visa to travel internationally.
Diverse test engineering experience with a variety of electronic or mechanical systems as well as experience working in an agile and fast paced environment.
Organizational skills (scheduling, documentation, etc.)
Comfortable in the presentation of preflight mission briefings as well as program status briefs to customers and senior decision makers.
Strong written and verbal communication along with interpersonal skills for collaborating and communicating with team members, supervisors and customers.
Proficiency in MS Office software products.
Preferred qualifications
Active DoD TS/SCI clearance
Aviation experience.
Operational experience with military avionics, to include but not limited to, communication, navigation, EO-IR, COMSEC, and aircraft survivability equipment.
Broad technology experience in systems engineering, requirements tracking, testing, and validation.
Experience with airborne ISR programs and sensors.
Possess strong problem-solving, organizational, and verbal/written communication skills.
Strong desire to grow and learn new technologies.