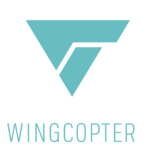 Website Wingcopter
Wingcopter design innovative, high-performance drones that are operated all over the world in commercial and humanitarian operations.
Currently, Wingcopter is looking for a flight test engineer to perform and monitor the flight tests of the Wingcopter UAS.
What you'll do
You perform and monitor flight tests of our VTOL aircrafts
You will fine tune the behavior of the Wingcopter prototypes
You prepare test schedules and datasheets for product improvement and modification
You manage testing and validation projects and timelines
You support the certification of the UAS
What you'll need:
Master's Degree in aviation engineering or similar
Good experience in model flight
2+ years of experience in aviation flight testing (Testcards, evaluations)
Contact to EASA or similar is a bonus.
What you'll bring as a perfect candidate:
You are a team player
You have a can-do mentality
You believe that technology can have a positive impact on society and our future
What we'll offer:
A highly motivated team
The exciting life of a fast-growing tech startup
The opportunity to develop and implement your own ideas
The active promotion of your personal and professional development
The chance to have a positive impact through your work
An extraordinary working environment