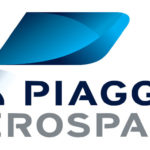 Piaggio Aerospace
The Flight Test Engineer – Flight Test Observer – is a specialist assigned to an aircraft with the aim of conducting engineering analysis, flight test panning and reporting, supporting the flight test activities.
The ideal candidate will ensure that the following goals are achieved:
Leading, planning, conducting and reporting aircraft flight testing activities
Tracking of the progress of tasks assigned to a specific aircraft and reporting to the LFTE/Activity responsible
Review of results from flight test
Flight test cards and weight-and-balance load charts availability for each assigned flight
Flight test requests, planning and procedures process management; support to flight and ground testing; flight data reduction; flight test results analysis (flight and ground exp. testing)
Supporting of new product development
The applicant must meet the following experience and education requirements:
Engineering Master degree (preferably Aeronautical)
Proved experience in similar positions
Minimum 3-5 yrs of experience in the same context
Fluent in Italian and English
Availability to travel and to extended mission
What we are looking for is a Flight Test Engineer acting as a strong team player with outstanding teamwork qualities and real passion for high level technologies, analytical approach to problem solving and solid communication skills in order to work effectively within our team and with all the stakeholders.