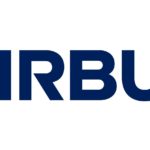 Website Airbus
An exciting opportunity for a Flight Operations Engineer (M/F) has arisen within Airbus Commercial Aircraft in Blagnac.
The flight operations and training standards department gathers approximately 150 people in Europe and some more around the world, including pilots, simulator instructors, flight operations engineers, performance engineers and support directors working together to provide comprehensive operational support to Airbus Operators.
The Airbus flight operation engineer provides Airline Flight Operations with all the necessary data for the pilots and airline flight operations to safely and efficiently operate Airbus aircraft.
Airline counterparts are chief pilots, technical pilots, flight ops engineers, performance engineers, dispatchers and instructors.
In this position, the applicant will join the Center of Competences of the Flight Operation Support and Training Standards department. Flight ops engineers can alternatively work using Agile ways of working for one of the Product Managers in charge of the development of the Flight Operation products for a dedicated Airbus aircraft family, and for the Flight Operation Support Center in direct contact with operators.
This is a dynamic job opportunity to work as a team in versatile environment together with pilots, simulator instructors, flight operation engineers and in close coordination with several other Airbus departments such as Flight Tests, Flight Crew Training, Safety, Aircraft Design, Program Support, Human factor specialists, Engineering Support, NAVBLUE services.
Your main tasks and responsibilities include:
Conducting Technical studies on a set of ATA systems (with regular change of perimeter).
Developing or modifying the Operational documentation for the use of pilots (FCOM, AFM, FCTM, MMEL/CDL, QRH) either for continuous improvement or new system embodiment.
Defining normal or abnormal procedures for the flight crew in coordination with other stakeholders.
Preparing supporting dossier to Airworthiness Authorities (EASA, FAA) under the supervision of a CVE/DAE to justify certified manual change (MMEL/AFM).
Studying MMEL dispatch conditions or deviations to permit the maximum flexibility for operators.
Assessing safety events and technical issues to propose flight crew recommendations and alternative procedures.
Using the configuration criterion of Airbus aircraft to deliver appropriate content to operators.
Supporting Operators on daily basis, in particular answering operator queries on technical subjects about flight operations.
Performing presentations on Flight Operation subjects in seminars or web conferences.
Visiting airlines and performing observation flights to improve airline operations.
Taking part of on-call standby, out of working hours, to support the Support Center and Customer Care Center in order to deliver operational assistance and approved deviations to the MMEL.
Providing NAVBLUE with operational expertise to develop flight operation services and products.
Participating in the development of new tools for flight operations continuous improvement.
As such, worldwide travels for business are sometimes required.
You have the following skills and experience:
Educated to a 5-year degree level in aeronautics or equivalent.
Versatile person with proven ability to work in changing environments under time pressure.
Sound knowledge and understanding of aircraft systems, or ability to quickly learn and understand aircraft systems.
Capacity to organize and prioritize tasks in a team spirit working environment, in autonomous team.
Communication skills (written, verbal), and customer-focused personality.
The Knowledge of airline operations, or practical aviation experience, or flight operation experience is advantageous.
A technical knowledge of A300 or A310 family aircraft can be advantageous.
Language Skills: English Negotiation Level.
This job requires an awareness of any potential compliance risks and a commitment to act with integrity, as the foundation for the Company's success, reputation and sustainable growth.
Company:
AIRBUS SAS
Contract Type:
Permanent Contract / CDI / Unbefristet / Contrato indefinido
Experience Level:
Professional / Expérimenté(e) / Professionell / Profesional