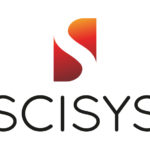 Scisys
INTRODUCTION
SCISYS Deutschland GmbH in its Engineering Service business provides professional engineering and consultancy services supporting space programmes and missions. Our team is composed of university graduates and experienced professionals, comprising some of the most knowledgeable and dedicated engineers across Europe. Our services cover the whole life cycle of space programmes from early concepts to operations.
Our Space Division provides a dynamic, supportive and friendly atmosphere in which you are encouraged to lead with initiative. Moreover, we actively manage your professional development, training and career progression.
YOUR TASKS
The primary areas of responsibility for this role is Test and Validation for AOCS related processes and products of Science Missions but the key person may be requested to assume the responsibility and perform activities for additional services, missions and activities within the scope of general Flight Dynamics operations engineering services.
The key person will be primarily assigned to a particular service within the Science Missions but with the possibility of supporting other services and/or missions. Services to be provided are primarily related to JUICE. Services may also be requested related to SOLAR ORBITER, BEPICOLOMBO, EUCLID.
The general activities to be supported by the key person are (depending on the phase of the mission):
Test and Validation:
Execution of and support to operational tasks
Validation of operational Flight Dynamics data products, such as command parameter sets, reports, event predictions and acquisition data before delivery to FCT and other users)
Flight Dynamics Application Layer:
Maintenance of elements of the Flight Dynamics Application Layer
Flight Dynamics System Development:
Specification of modifications, enhancements and additions to existing software elements
Implementation of modifications, enhancements and additions to existing software elements
Installation of modifications, enhancements and additions to existing software elements on operational platform(s)- design, coordination and implementation of tests
Participation in tests • Definition and maintenance of procedures
Flight Dynamics (Sub-)System configuration and definition of Test & Validation processes
Coordination of interfaces and actitivities across subsystems
General Flight Dynamics operations engineering activities
YOUR PROFILE
Essential Requirements:
University degree in mathematics, physics, a relevant engineering field or astronomy.
Analytical approach to technical problems to develop and implement engineering solutions.
Thorough understanding of fundamental laws and phenomena in mathematics and physics and the skill to apply this knowledge.
Very good skills in linear algebra and calculus.
Very good skills in classical mechanics.
Experience in computer programming.
Will to take operational responsibility in multi-discipline teams.
Fluency in English, both in speech and writing.
Coordinate and interact with other service providers in operations and other fields.
Ability to work independently.
Desirable Requirements:
Experience in programming object-oriented languages, preferably C++.
Experience with Linux. D03 Experience in numerical mathematics.
Familiarity with Flight Dynamics operations engineering tasks.
WE OFFER
With SCISYS you get the chance to take responsibility for your own and varied professional activities, while there is always room for producing new ideas and contributing your personality.
Get to know a corporate culture where team spirit, trust and dedication are the core values
Short decision paths, flexible working hours and a good reconciliation of work and everyday life are a matter of course for us
INTERESTED?
Kiri Wood
Tel: +49 (0)61514285330