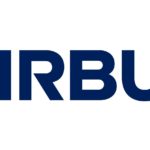 Website Airbus Defence and Space
A vacancy for a fatigue and damage tolerance engineer has arisen within Airbus Defence and Space in Manching, Germany.
The successful applicant will join  Fatigue & Damage Tolerance Manching.
MAIN ACTIVITIES AND RESPONSIBILITIES
Analyse and validate metallic, composite & hybrid structures for Fatigue and Damage Tolerance (F&DT), using Airbus Defence & Space methods, to assess design solutions for a whole range of tasks, potentially from concept and structural development to certification and in-service maintenance
Definition of fatigue loading spectra for lightweight structures in military programs
Determination of fatigue allowable stress levels for dimensioning
Analysis of flight test and in-service data
Interface and communicate with relevant stakeholders
Support the structural design process to ensure required quality is achieved for F&DT within direct area of responsibility
Provide relevant input to design for the creation of drawings for manufacture and support to other functions (i.e. production, customer service) as needed
Preparation of fatigue and damage tolerance justification reports
Definition of inspection programs based on fracture mechanic approaches
Support to retrofit/repair activities (test and/or in-service aircraft)
Liaison with Customer Services in order to support the generation of the technical manuals linked to the structural maintenance
INFLUENCE AREAS
Engineering and Technologies: Structural and System installations design, Materials & Processes , Weight and Balance, Standardization, R&D department

SKILLS REQUIRED
University Aeronautical Engineering Degree or equivalent
basic experience in Fatigue/DT Structural Analysis of airframe components is a plus
Knowledge of structural analysis in general and design details of airframe
at least basic experience in stress/fatigue tools (standard FEM codes and SW packages)
Knowledge of standard references: books, papers, standards, etc
Metallic and composite materials behaviour knowledge
Good interpersonal and communication skills
Fluent German and English language
This job requires an awareness of any potential compliance risks and a commitment to act with integrity, as the foundation for the Company's success, reputation and sustainable growth.
By submitting your CV or application you are consenting to Airbus using and storing information about you for monitoring purposes relating to your application or future employment. This information will only be used by Airbus.