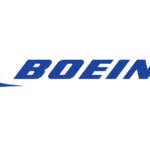 Website Boeing Company
The Boeing Company is hiring for an entry-level test & evaluation engineer role. The Ground-based Midcourse Defense (GMD) System Test & Evaluation (ST&E) Test Execution Team is seeking an entry-level test and evaluation engineer to serve as a test integration and support the execution, reporting, and evaluation of system level ground and flight tests.  The integrator will also support the coordination of tech services, NGC, Orbital, Raytheon, and Boeing test execution managers and engineers to successfully execute Ground and Flight Tests. This position is located in Huntsville, Alabama.
Position responsibilities:
Participates in gathering and analyzing requirements for test measurement systems.
Assists in the development of test procedures, and instrumentation and configuration definition to perform the test within the constraints of the test plan.
Develops solutions to calibration systems problems.
Performs data analysis, develops and utilizes data processing tools.
Designs simple component level hardware or software.
Uses analytical tools to verify the design.
Verifies collection of complete data set.
Maintains test logs, prepares simple test reports and archives data.
Works under direct supervision.
This position requires the ability to obtain a US Security Clearance for which the US Government requires US Citizenship. An interim and/or final U.S. Secret Clearance Post-Start is required.
Basic qualifications:
A Bachelor's, Master's or Doctorate of Science degree from an accredited course of study, in engineering, computer science, mathematics, physics or chemistry.
Experience using Microsoft Office Products (Word, Excel, PowerPoint).
Ability to travel 25% of the time.
Preferred qualifications:
ABET accredited degree.
Experience creating and documenting test plans/procedures, executing tests, analyzing results, and/or creating test reports.
An active Secret Security Clearance.
Typical education/ experience:
Education/experience typically acquired through advanced technical education from an accredited course of study in engineering, computer science, mathematics, physics or chemistry (e.g. Bachelor) or an equivalent combination of technical education and experience. In the USA, ABET accreditation is the preferred, although not required, accreditation standard.
Relocation:
This position is located in a location that does not offer relocation. Candidates must live in the immediate area or relocate at their own expense.
Drug Free Workplace:
Boeing is a Drug Free Workplace where post offer applicants and employees are subject to testing for marijuana, cocaine, opioids, amphetamines, PCP, and alcohol when criteria is met as outlined in our policies.
Experience Level
Individual Contributor
Contingent Upon Program Award
No, this position is not contingent upon program award
Schedule
Full time