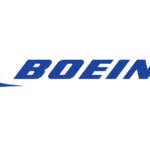 Website Boeing
The Boeing Company is seeking an entry level flight test instrumentation operations engineer.
This position will support the flight test team by developing and operating flight instrumentation electro/mechanical design solutions of varying complexity.
This position is based in Berkley, Missouri, and may require travel (short term or DTA- Domestic Temporary Assignment) in support of testing to alternate test sites (e.g., Pax River NAS; China Lake NAS; Eglin AFB; Nellis AFB; Edwards AFB; etc.).
Position Responsibilities
Work under guidance of senior staff, design test hardware, software and systems to achieve test requirements. Identify required products, systems, components, materials, and manufacturing processes / technologies Generate electrical schematics using AutoCAD, Coordinate system fabrication, integration, modification, setup, checkout and teardown, receive test requirements and determines test methods, obtain flight clearances from the customer for installed configurations, troubleshoot and resolve instrumentation system, transducer, and test-related problems. Analyze, review and validate test data to ensure flight test instrumentation hardware and software readiness Conduct research in test technologies to improve efficiency and capability Interface with project / program team members, management, and technical staff to define and implement test engineering solutions Perform functions as required to ensure flight instrumentation system readiness and data validity Willing to travel and support flight testing on an as needed basis.
Shift
Variable , Primarily 1st shift with the ability to support 2nd and 3rd as required on a temporary basis. This position requires the ability to obtain a US Security Clearance for which the US Government requires US Citizenship as a condition of employment. Must have the ability to obtain a Security Clearance Post-Start.
Basic Qualifications (Required Skills/Experience)
•Bachelor, Master or Doctorate of Science degree from an accredited course of study, in engineering, computer science, mathematics, physics or chemistry,
• Experience with precision test and measurement devices.
• Willing to travel domestically as needed.
• Willing to work variable shifts; including day, evening, night and weekends. Preferred Qualifications (Desired Skills/Experience):
• Active Secret Security Clearance within the past 24 months
• Bachelor's degree or higher in Electrical, Mechanical, or Aerospace Engineering.
• Engineering experience in both integration lab and ground/flight test environments.
• Experience with planning, operation and troubleshooting of instrumentation and data acquisition systems.
• Typical Education/Experience: Education/experience typically acquired through advanced technical education from an accredited course of study in engineering, computer science, mathematics, physics or chemistry (e.g. Bachelor) or an equivalent combination of technical education and experience. In the USA, ABET accreditation is the preferred, although not required, accreditation standard.
Relocation
This position offers relocation based on candidate eligibility.
Travel
Approximately 10%