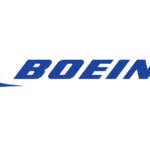 Website Boeing
The Boeing Test & Evaluation (BT&E) group is looking for an Entry Level Flight Test Engineer to join the Flight Test and Evaluation team in China Lake, California.
Position Overview:
Participates in gathering and analyzing requirements for test measurement systems.  Assists in the development of test procedures, and instrumentation and configuration definition to perform the test within the constraints of the test plan. Develops solutions to calibration systems problems. Performs data analysis, develops and utilizes data processing tools. Designs simple component level hardware or software. Uses analytical tools to verify the design. Verifies collection of complete data set. Maintains test logs, prepares simple test reports and archives data. Works under direct supervision.
Primary Responsibilities:
Responsible for test planning, execution, and analysis of flight, ground, and laboratory tests of electronic and weapon systems on F/A-18s, EA-18s, or their subsystems
Applies general knowledge of aircraft systems (e.g., avionics, hydraulic, electrical, egress systems), components (e.g., multifunction displays wing, engine, landing gear transmission), and loadable/non-loadable software (e.g., radar operational programs, inertial navigation programs, operational flight programs)
Evaluate results against customer and design specification
Supports testing to verify system behavior and integration into platform
Active participant on test and analysis teams; provides guidance and recommendations to test conductors, engineers, technicians, maintainers, customers, and management to ensure program and test objectives are achieved
Interfaces with the customer and management at test coordination and/or technical interface meetings to provide findings and recommendations
Build customer trust by being available for technical consultation and troubleshooting assistance when requested by the customer
This position is expected to be 100% onsite.  The selected candidate will be required to work onsite at one of the listed location options.
This position requires the ability to obtain a U.S. Security Clearance for which the U.S. Government requires U.S. Citizenship. An interim and/or final U.S. Secret Clearance Post-Start is required.
Basic Qualifications (Required Skills/Experience):
Bachelor, Master or Doctorate of Science degree from an accredited course of study, in engineering, computer science, mathematics, physics or chemistry
Engineering experience with tactical fixed wing aircraft
Excellent oral and written communication skills and ability to communicate across multiple disciplines with internal and external customers.
Computer proficiency and ability to use and navigate the internet and various computer software programs (e.g. Microsoft Office Suite).
Knowledge and ability to understand and interpret technical data.
Skill and ability to collect, organize, synthesize, and analyze data; summarize findings; develop conclusions and recommendations from appropriate data sources.
Knowledge and ability to understand and interpret engineering drawings.
Preferred Qualifications (Desired Skills/Experience):
Prior F/A-18 and/or EA-18G experience
Active Secret U.S. Security Clearance (A U.S. Security Clearance that has been active in the past 24 months is considered active.)
Experience in flight test, laboratory testing, data analysis, instrumentation, system integration, and/or simulation
Typical Education/Experience:
Education/experience typically acquired through advanced technical education from an accredited course of study in engineering, computer science, mathematics, physics or chemistry (e.g. Bachelor) or an equivalent combination of technical education and experience. In the USA, ABET accreditation is the preferred, although not required, accreditation standard.
Relocation:
This position offers relocation based on candidate eligibility.
Drug Free Workplace:
Boeing is a Drug Free Workplace where post offer applicants and employees are subject to testing for marijuana, cocaine, opioids, amphetamines, PCP, and alcohol when criteria is met as outlined in our policies.
Shift:
This position is for 1st shift
Experience Level
Individual Contributor
Contingent Upon Program Award
No, this position is not contingent upon program award
Schedule
Full time