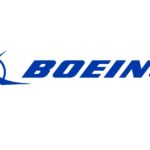 Website The Boeing Company
Boeing Test and Evaluation is currently seeking highly motivated and talented Entry-Level Flight Test Engineer to join the team in China Lake, CA performing developmental and certification testing for the military and commercial platforms, defense products, and space systems.
This position will be a member of a flight test and evaluation team. The team is responsible for test planning, execution, and analysis of flight, ground, and laboratory tests of electronic and weapon systems on F/A-18s, EA-18s, or their subsystems. The tests are conducted to verify new or updated hardware and software and their integration into the existing platform. Results are then evaluated against customer and design specification.
Successful candidates will:
Have the aptitude and desire to learn quickly
Have the ability to work on a team in a dynamic environment
Have the flexibility to adapt to changing requirements
Position Responsibilities:
Collaborate across a broad spectrum of individuals and disciplines
Develop plans for upcoming testing
Provide engineering definition and authorization for configuration changes
Architecting, designing, maintaining or operating test instrumentation and specialized systems
Conduct ground and flight testing on board the aircraft
Evaluate test results and working to resolve any issues encountered
This position requires the ability to obtain a US Security Clearance for which the US Government requires US Citizenship.  An interim and/or final U.S. Secret Clearance Post-Start is required.
Basic Qualifications (Required Skills/Experience):
Bachelor, Master or Doctorate of Science degree from an accredited course of study, in engineering, computer science, mathematics, physics or chemistry
Preferred Qualifications (Desired Skills/Experience):
Active Secret U.S. Security Clearance (A U.S. Security Clearance that has been active in the past 24 months is considered active.)
Experience in flight test, laboratory testing, data analysis, instrumentation, system integration, or simulation
Experience on the F/A-18 and/or EA-18G platform
Typical Education/Experience:
Education/experience typically acquired through advanced technical education from an accredited course of study in engineering, computer science, mathematics, physics or chemistry (e.g. Bachelor) or an equivalent combination of technical education and experience. In the USA, ABET accreditation is the preferred, although not required, accreditation standard.
Relocation:
This position offers relocation based on candidate eligibility.
Drug Free Workplace:
Boeing is a Drug Free Workplace where post offer applicants and employees are subject to testing for marijuana, cocaine, opioids, amphetamines, PCP, and alcohol when criteria is met as outlined in our policies.
Shift:
This position is for 1st shift.
Experience Level
Individual Contributor
Contingent Upon Program Award
No, this position is not contingent upon program award
Schedule
Full time