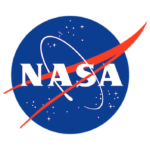 NASA
The Kennedy Space Center, Engineering Directorate, Laboratories, Development & Testing Division, is seeking a skilled individual to join their team as an Engineer, AST, Aerospace Experimental Facilities and Test Technologies, providing technical guidance, integration and oversight of engineering and scientific laboratory and test facility activities.
Responsibilities
Works closely with and informs the Division Chief on project/program progress, technical performance and mission impacts within the Division work portfolio.
Responsible for engineering design, development, fabrication, testing and technology development of aerospace flight hardware and ground support equipment.
Recognizes and identifies agency and center technology requirements; plans and reviews the Division technology development work in accordance with those requirements.
Provides for the Division technical review and develops the Division consolidated technical position, over multiple scientific and engineering disciplines, on a variety of products.
Presents to Chief Engineer, Engineering Review Boards, and Program Manager Program Control Boards, for multiple Programs.
Assures technical proficiency and compliance by the Division support contractors with the technical provisions of their contracts by reviewing and verifying the technical performance of work by the Contractors.
Travel Required
Occasional travel – Travel may be required for training or other work-related duties
Job family (Series)

 Help

Requirements

Conditions of Employment

This is a drug-testing designated position
Selectee must complete a financial disclosure statement

Qualifications

In addition to the basic education requirement, you must have one year of specialized experience equivalent to the next lower grade(GS-14), which has equipped you with the particular competencies needed to successfully perform the duties of the position described above.

To qualify for the GS-15:

Specialized experience includes performing duties such as engineering testing and analysis for design, development and fabrication of aerospace flight hardware and ground support equipment; applied Agency technology development requirements for project proposal, planning and implementation; applied safety requirements for engineering laboratory and test facility operating procedures; provided technical guidance to senior management, program/project management, colleagues and other officials responsible for the agency programs, projects and technical operations.

Your resume must include a clear and detailed narrative description, in your own words, of how you meet the required specialized experience. Experience statements copied from a position description, vacancy announcement or other reference material constitutes plagiarism and may result in disqualification and losing consideration for the job.

Please spell out all acronyms.

Education

Basic Education Requirement: A bachelor's degree from an accredited college or university with major study in engineering, physical science, mathematics, life sciences, computer science, or other field of science. Degrees in engineering technology are not considered to be qualifying for this position.

U.S. Engineering degrees must have been awarded from a college or university school of engineering with at least one curriculum accredited by the Engineering Accreditation Commission (EAC) of the Accreditation Board for Engineering and Technology (ABET). To find out if a degree meets this requirement, go to http://www.abet.org.

Foreign Engineering degrees must be recognized by a Mutual Recognition Agreement (MRA), often known as accords.These are non-governmental agreements among organizations that accredit academic degree programs. MRAs recognize the substantial equivalence of mature accreditation systems and programs accredited by signatory organizations within their jurisdictions. For a listing of Signatories, please visit, https://www.abet.org/global-presence/mutual-recognition-agreements/is-your-program-recognized/.

Science and other related degrees must have been awarded from colleges or universities that are accredited by recognized accrediting organizations. For a list of schools that meet this criteria, go to http://ope.ed.gov/accreditation/.

All degrees must have been received in the year of, or any year subsequent to the original date of accreditation.

Official transcripts will be required at the time of selection to verify that you meet the educational requirement or substitution.

Additional information

As identical vacancies are identified, additional selections may be made.

You must meet time-in-grade requirements, three months after competitive appointment restrictions and qualifications requirements by the closing date of this announcement.

Individuals who have special priority selection rights under the Agency Career Transition Assistance Program (CTAP) or the Interagency Career Transition Assistance Program (ICTAP) must be well qualified for the position to receive consideration for special priority selection. See 'How You Will Be Evaluated' for definition of well qualified. Federal employees seeking CTAP/ICTAP consideration must indicate their eligibility when applying for a position. The USAJOBS resume asks you to identify your ICTAP eligibility; the NASA Supplemental Information asks you to identify your CTAP eligibility. If you are selected for the position, you must be prepared to submit proof that you meet the requirements for CTAP/ICTAP. This includes a copy of the agency notice, a copy of their most recent Performance Rating and a copy of their most recent SF-50 noting current position, grade level, and duty location.

Qualified NASA term employees who have term conversion eligibility under the NASA Flexibility Act of 2004 will be referred and considered equally with other NASA permanent employees under internal competitive placement procedures.

Your USAJOBS account asks you to assign a name to each of your resumes. When you apply to a NASA position, we will show you the text of the resume you have submitted, but we do not maintain the name you have assigned to that resume. If you wish to keep track of that information, we recommend you make note of it at the time you apply.

Fair Employment Opportunities for Applicants
NASA Credit for National Service

How You Will Be Evaluated

You will be evaluated for this job based on how well you meet the qualifications above.

Resumes will be rated by an automated system (Resumix) that matches the competencies extracted from the candidate's resume to the competencies identified by the selecting official for the position. Candidates will be evaluated on the competencies they possess that are directly related to the duties of the job, as described in the announcement. Candidates should refer to NASA's Applicant Guide for assistance in developing a complete resume, as NASA will not accept separate KSA statements.

Qualified candidates will be assigned to one of three quality levels based on the degree to which their competencies meet the duties required. A human resources specialist will validate the qualifications of those candidates eligible to be referred to the selecting official. For the purpose of the Career Transition Assistance Program (CTAP) and the Interagency Career Transition Assistance Program (ICTAP), candidates rated in the top quality level are considered well-qualified.

Background checks and security clearance