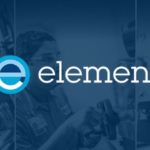 Website Element Materials Technology
We Make Certain
Element has an opportunity for a CNC Machinist whose primary responsibility is to operate various Computer Numerical Control (CNC) and manual equipment in the production process. Secondary responsibilities consist of operating various Machine Shop equipment (CNC and conventional).
Responsible to set-up, operate and monitor machinery to ensure that production is completed in a timely manner, including machining a variety of samples to close tolerances
Ability to read and interpret documents such as drawings, operating instructions, safety rules, and procedure manuals
Experience in the use of machine tools and inspection tools such as calipers and micrometers
Ability to review and apply Standard Operating Procedures and Quality requirements using GMP's
Must be able to select, align, and secure holding fixtures, cutting tools, attachments, and materials on machines
Maintain cleanliness of equipment and assigned area
Other duties as assigned
Skills / Qualifications
Prior CNC milling machine or CNC Lathe operation experience preferred
Technical / vocational training in related field or equivalent combination of education and experience
Minor programming skills a plus
Recent NTMA enrollees or graduates encouraged to apply
This position requires access to export-controlled commodities, technical data, technology, software, and services. U.S. citizenship, U.S. legal permanent resident status, protected person status under 8 U.S.C. § 1324b(a)(3), or U.S. Government export authorization is required. Any offer of employment is contingent upon the employer obtaining the necessary export authorization, including, if required, an export license from the U.S. Department of Commerce's Bureau of Industry and Security, the U.S. Department of State's Office of Defense Trade Controls, or other applicable government agency.
Company Overview
Element is the best and most trusted testing partner in the world providing high value, critical services to the Aerospace, Transportation, Oil & Gas, Fire & Building Products and Infrastructure & Environmental sectors, where failure is not an option.
Our purpose is a simple one. We make certain that all of the materials, products and devices we test, inspect and certify for our customers are always safe in their end application; are of marketable quality; are compliant with all relevant industry standards and regulations and are ultimately fit for purpose.
Element's expanded network of over 6,000 Engaged Experts are trusted by organizations to test and advise on the safety, quality, performance and compliance of their products, systems and operations.
Diversity Statement
At Element, we always take pride in putting our people first. We are an equal opportunity employer that recognizes diversity and inclusion as fundamental to our Vision of becoming "the world's most trusted testing partner".
All suitably qualified candidates will receive consideration for employment on the basis of objective work related criteria and without regard for the following: race, colour, age, religion, gender, national origin, disability, and/or protected veteran status, or other characteristics in accordance with the applicable governing laws.