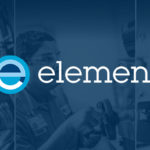 Website Element Materials Technology
Element has an opportunity for a Quality Engineer to join our growing team. This role will maintain the Quality Management System (QMS) and lead root cause corrective action teams. Work is to be performed and reviewed in accordance with established Quality Assurance (QA) procedures.
Responsibilities
Develop, establish, and maintain QMS documents (policies, procedures, and forms)
Lead Root Cause / Corrective Action teams comprised of technicians, supervisors and managers
Provide training to employees on quality related topics
Perform process audits
Maintain quality system intranet site
Perform other related duties, as assigned by the Quality
Assurance Manager
Skills / Qualifications
Work independently and effectively with little supervision
Able to prioritize work and keep key stakeholders informed of progress
Familiarity with statistical analysis and root cause analysis
Respond to customer surveys
Review technical documents e.g. test standards, specifications, drawings, etc. and facilitate implementation
Liaise with customers by identifying, communicating, and resolving quality issues
Liaise with suppliers and procure materials and services for department
Support the Cause and Corrective Action and Audit processes
Proficiency in Microsoft Applications (Word, Excel, Outlook)
Availability, flexibility, and maturity to represent the company at a broad range of events / projects in the community, with customers and within the company
Ability to remain calm when faced with mounting pressure related to deadlines and multiple priorities
Well developed oral and written communication skills to meet a variety of communication needs
Good interpersonal skills that foster open upward and downward communication built on mutual respect
This position requires access to export-controlled commodities, technical data, technology, software, and services. U.S. citizenship, U.S. legal permanent resident status, protected person status under 8 U.S.C. § 1324b(a)(3), or U.S. Government export authorization is required. Any offer of employment is contingent upon the employer obtaining the necessary export authorization, including, if required, an export license from the U.S. Department of Commerce's Bureau of Industry and Security, the U.S. Department of State's Office of Defense Trade Controls, or other applicable government agency.