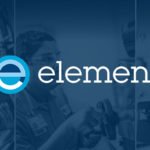 Website Element Materials Technology
We Are Element A global provider of Testing, Inspection and Cert
Element has an opportunity for an Operations Manager who will be primarily responsible for managing and growing the business across Metallurgy, Chemistry, Civils and Environmental disciplines.
The role will also be responsible for efficient project management, technical excellence, client management, budgeting and profit & loss management for the laboratory operations across the mentioned disciplines.
Leadership / people management providing regular, timely communications and feedback to team
Sales / Commercial management: – working with the sales team to ensure that the budgeted sales are achieve by actively supporting, and where necessary leading the major customer proposals and contracts
Serve as a key relationship partner for high level customer engagements
Review reports and quotes / proposals to satisfy requirements for contract review, technical content and minimize legal and commercial risk
Train and develop the employees:- planning, assigning, and directing work; appraising performance; recommending rewards and disciplinary actions
Conduct periodic team meetings with specific emphasis on HSE, technical updates, etc
Engineering graduate (preferred)
Proven technical experience
Minimum 5 years supervisory experience in a laboratory environment
Experience of managing large contracts in a commercially astute manner
Educated to degree level in an engineering or science based subject
Strong and determined quality focus with indefatigable determination to get the job done under the most challenging conditions
Self-motivated team player with excellent organizational skills
Exceptional communication skills
This position requires access to export-controlled commodities, technical data, technology, software, and services. U.S. citizenship, U.S. legal permanent resident status, protected person status under 8 U.S.C. § 1324b(a)(3), or U.S. Government export authorization is required. Any offer of employment is contingent upon the employer obtaining the necessary export authorization, including, if required, an export license from the U.S. Department of Commerce's Bureau of Industry and Security, the U.S. Department of State's Office of Defense Trade Controls, or other applicable government agency.