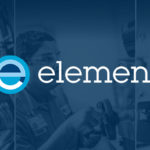 Website Element Materials Technology
Element has an opportunity for a Project Manager to join our growing team. The main focus of the Project Manager is to interface between the customer and engineering team, providing detailed schedule updates and ensuring the project plan is adhered to.
Responsibilities
Manages Pneumatic projects from inception through completion
Provides daily technical and schedule adherence updates of ongoing projects to customer and General Manager
Responsible for understanding and controlling project costs
Applies the principals of 5S (Sort, Set In Order, Shine, Standardize, and Sustain) in the performance of daily work responsibilities to ensure a clean, orderly, and safe work area
Abides by and ensures that all duties are performed in accordance with all Safety, Health, and Environmental (SHE), Trade Compliance, and Quality practices, policies, and regulations.
Maintains client confidentiality at all times
Conducts or arranges training;
Sets priorities, assigns projects and tasks, and ensures productivity and compliance with project delivery timelines;
Plans and organizes workload and staff assignments;
Issues written and verbal instructions; assigns duties and examines work for exactness, neatness, and conformance to policies and proced
Skills / Qualifications
Self-disciplined and self-motivated
Advanced proficiency in Microsoft Applications (Word, Excel, Outlook, Project)
Ability to maintain professional candor at all times and remain calm when faced with mounting pressure related to deadlines and multiple priorities
Well-developed verbal and written communication skills to meet a variety of communication needs
Strong and effective interpersonal skills that foster open upward and downward communication built on mutual respect
Ability to interface with clients to determine their needs and provide a satisfactory outcome
Experience working with Quality Management Systems (i.e. ISO 17025 and ITAR Regulations) and Trade Compliance Regulations (i.e. ITAR or EAR) is desired but not required
Proven ability to create and maintain strong professional relationships built on trust
Ability to interpret and adhere to the requirements of customer specifications
Independent thought and problem solving abilities including mechanical creativity and resourcefulness
Ambition to be productive individually and as part of a team
Exhibit professional sense of organization, cleanliness, and presentation
This position requires access to export-controlled commodities, technical data, technology, software, and services.  U.S. citizenship, U.S. legal permanent resident status, protected person status under 8 U.S.C. § 1324b(a)(3), or U.S. Government export authorization is required. Any offer of employment is contingent upon the employer obtaining the necessary export authorization, including, if required, an export license from the U.S. Department of Commerce's Bureau of Industry and Security, the U.S. Department of State's Directorate of Defense Trade Controls, or other applicable government agency.