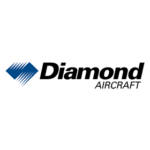 Diamond Aircraft
At Diamond Aircraft, we pride ourselves on our aviation enthusiasm. The employee group is comprised of well trained, conscientious individuals who thrive on challenge and accomplishment. One of the leading general aviation companies, with an expanding line of modern composite training and personal aircraft, Diamond Aircraft is a great opportunity for those seeking a rewarding career.
Located in Wiener Neustadt, Lower Austria, Austria, approx. 30 minutes south from Vienna, the city offers an affordable, high quality of life with competitive salaries and comprehensive benefits.
Diamond Aircraft is proud to be named as one of the Top-300 employers 2019 in Austria by Austrian business magazine Trend. We are looking for experienced professionals in several areas – Join our Diamond Team today!
We are proud of our passion for aviation. Our employees are well trained and conscious, they grow with their challenges and successes. If you are looking for an enriching career, you've come to the right place.
Responsibilities:
Support the development and certification of Diamond Aircrafts first electric aircraft
Design and development of aircraft systems and components
Development of powertrain specific (sub-)systems for electronic propulsion (such as electromotors, high voltage distribution systems, and battery systems)
Creation and development of System safety Assessments and Failure Hazard Analyses
Interpretation of current certification specifications and standards for aviation (such as CS-23, ASTM F44, etc.)
Development, execution, and analysis of tests (laboratory, ground and flight tests); compilation of test plans and reports
Preparation of requirement documentation, specifications and Interface Control Documents
Creation of production documents (drawing, manuals, manufacturing/ acceptance tests, procedures)
Preparation of the required certification documentation (compliance demonstration, compliance summaries)
Interfacing with other departments such as Structures, Electrics/Avionics and Flight Test; Interaction with subcontractors and external partners
Required Skills:
Master´s degree in Aeronautics, Mechanical Engineering or similar
3-5 years of relevant experience in the aviation field (Experience in the general aviation sector is an asset)
Experience in CS-23 Certification project is an asset
Knowledge or experience with electric drive/powertrain systems (aviation, automotive or industrial)
Sound knowledge in working with 3D CAD software (CATIA V5 experience is an asset)
Sound knowledge in aircraft powerplant systems and integration, such a general powerplant integration, cooling systems, air intake, etc.
Professional skills in composition and administration of documents using standard office applications
Good language skills English and German
Pilot license is an asset
We offer you a collectively agreed minimum salary of € 3.680,73 (MA Level and 3 years of experience) gross with the possibility of overpayment depending on qualifications/previous experience.
We can be easily reached by public transport with plenty of parking space and offer employee discounts in our in-house Katana Kafé restaurant.
We share a common vision, a common dream and a common destination. Join the Diamond Family and apply today – we look forward to hearing from you