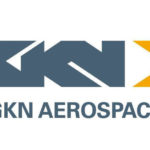 GKN Aerospace
Vacancy Description
You are a pro-active self-starting team player and you are familiar with technology development, production engineering, testing and certification. You also have knowledge of material and processes, mechanical- & hydraulic components and affinity with Maintenance, Repair and Overhaul of complex technical systems.
Job Responsibilities
The department, Technology and Engineering is responsible for all engineering related activities that are carried out under the responsibility of Fokker Landing Gear. This includes the preparation of proposals for new programs, the development of new Landing Gear systems, the improvement of existing Landing Gear systems and the support to the operations department or the end user. It's a multi discipline- Engineering team, which resulted in a dynamic working environment.
As Development Engineer, you define, elaborate and implement changes to the design and develop Maintenance, Repair and Overhaul instructions. The Development Engineer solves issues within the qualified design by root cause analysis and practical problem solving.
In your Certification & Qualification role, you are responsible for the C&Q process: you keep the qualification documentation up to date, derive the impact of the changed design on the qualification documentation and you check the classification of the change. For new designs, you are responsible for the qualification plan and you make sure that all documentation is in line with this plan.
This is you, right?!
You have a Bachelor or Master Degree in Aerospace-, Mechanical- or Automotive Engineering;
Experienced in working with divers multidisciplinary teams;
Capable in writing technical documentation in English;
Analytical but also practical, with a critical mind-set and you are quality conscious;
Experienced in working with CAD applications, CATIA / Creo is appreciated ;
Willing to learn and to adapt.
Terms of Employment
We offer an innovative and international environment in which we work in a High Tech organization with a rich history in the field of aircraft construction. Our organization exudes a passion for technology and our employees are rightly proud of what they develop and build. Within Fokker Landing Gear, you get every opportunity to build your career and personal development. In addition, we offer an attractive package of benefits based on the Collective Labor Agreement for Metal Electronics, including a competitive salary, profit-related benefit and 40 vacation days.
Organization
Fokker Landing Gear (FLG) is part of the GKN concern and is active in the field of landing gear and related systems. This includes the design and development, production and assembly of complete landing gears, as well as the repair and overhaul of systems in use. FLG, with its ± 350 employees, is active for the F-16 fighter plane, the Apache attack helicopter, the F-35 Lightning II (JSF), the Bombardier Dash 8 Q400 and the multipurpose NH90 helicopter.
For a Dutch aviation company of this size, we have acquired a unique position in the F-35 (JSF) program based on our design and development capabilities. In addition, FLG has been working on the development of technologies for the application of Polymer Matrix Composite material on landing gear components for over 15 years. This gives FLG a leading technology position in the Landing Gear market and we are excellently positioned to contribute to the development of better, sustainable aircraft.
Interested?!
If you are interested, you can apply directly via the Apply Now button with a CV and motivation or if you have any questions you can contact our recruiter Rodney Becker for further information: rodney.becker@fokker.com