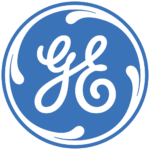 GE
Job Description Summary
The GE Aviation Chief Consulting Engineer for Hybrid Electric Systems will provide technical leadership, consultation, and oversight for concept creation, technology development, and product design of hybrid electric systems and components. Represent the Chief Engineer's Office, provide strategic recommendations and consultation to the engineering org and program leadership. Develop and maintain expertise on GE practices for engineering, safety, and certification.
Job Description
Essential Responsibilities :
Provide technical leadership and consultation in the area of hybrid electric systems, throughout the engine life cycle
Champion for technology, process and tool advancement
Provide leadership and guidance during the design review process, and preside over formal technology and design milestone reviews
Participate in design board activities
Promote division wide initiatives related to safety and reliability, supporting accurate certification and continued airworthiness
Represent the Chief Engineer's Office in matters related to design excellence … practices, reviews, and design board activities, leverage synergies with other GE design communities
Stays current and involved with GE Global Research, aerospace industry, academia and regulatory initiatives to ensure state of the art competitiveness
Provide technical mentoring to the global Controlled Titled Holder community and pipeline
Support Engineering Division quality initiatives
Provide leadership, experience and knowledge to help proactively identify and solve technical problems
Promote the documentation of lessons learned and their dissemination across the organization
Support technical training and technical talent development
REQUIREMENTS:
Master of Science degree in Electrical Engineering
At least 15 years of industry experience in technologies related to Electrical Systems
DESIRED:
PhD in Electrical Engineering
Considered an expert in electrical systems
Experience in power electronics, motor/generators, transmission and cables, EMI, energy storage, and fault management
Experience with Aviation electrical systems
Experience with a range of voltages
External profile within industry associations
Prototyping and Manufacturing experience
Strong oral and written communication skills
Strong interpersonal and leadership skills
Leadership to pursue correct engineering process in adverse conditions
Ability to interface effectively with all levels of the organization
This role is restricted to U.S. persons (i.e., U.S. citizens, permanent residents, and other protected individuals under the Immigration and Naturalization Act, 8 U.S.C. 1324b(a)(3)) due to access to export-controlled technology. GE will require proof of status prior to employment.
Additional Information
GE offers a great work environment, professional development, challenging careers, and competitive compensation. GE is an Equal Opportunity Employer. Employment decisions are made without regard to race, color, religion, national or ethnic origin, sex, sexual orientation, gender identity or expression, age, disability, protected veteran status or other characteristics protected by law.
GE will only employ those who are legally authorized to work in the United States for this opening. Any offer of employment is conditioned upon the successful completion of a drug screen (as applicable).
Relocation Assistance Provided: Yes