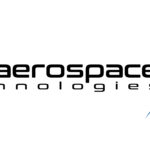 Website Isar Aerospace
Isar Aerospace is a modern space business to enable faster, better and cheaper access to space. The mission is to help democratise space and use it for good in order to improve life on Earth now and for the future generations. Isar Aerospace is a fast-growing company aiming to provide sustainable and environmentally friendly launch solutions for small and medium-sized satellites and constellations into Low Earth Orbit. The company is privately funded by world-leading technology investors with strong commitment and support and our team is made of driven and talented people with a real passion for space innovation.
THE MISSION
The system engineer within the avionics team is responsible for collecting and up-keeping the requirements at a system (launch vehicle) level, in order to make sure that the hardware and software of each Avionic Control Unit (ACU) is correctly developed and integrated.
More specifically, you will:
Draft and maintain the System Functional Requirement documentation. This documents shall provide a written description of the function to be achieved by the ACUs within the overall system and its operation, ranging from Manufacturing to Launch operation and mission. It shall contain detail about the overall function, the hardware interfaces and certification requirements (e.g. Vibration, Thermal, Shock and Environmental ratings). Such documents are the primary source of reliable information within the team
Enable and support the Hardware and Software team in breaking down the functional requirements into Hardware design and Software Implementation specifications, providing the correct information for designing control algorithms, software structures and the Hardware I/O, Power and serial bus communication requirements
Organize regular meetings between the Avionics team and other functions within the company to achieve an efficient information flow, effectively reporting request for changes in the requirements in a timely manner and discussing them with the design leads
Be responsible for writing the Requirements Analysis and Review feedback and delivering it to the appropriate owners, in order to enable the team to provide feedback on the feasibility and correctness of said requirements
Interface with the Development and HIL Engineers to provide input for test case definition, hardware interfaces such as pinouts, wiring schematics and installation constraints to achieve a consistent test environment and fulfill manufacturing and operating constraints
Provide support in the triage of issues found during validation, reporting incorrect test case definition and eventual errors in the requirements
Support the HW and SW development teams in the definition of the diagnostic database, which contains all the diagnostics codes defined for each sub-failure of the individual ACUs and system failures
Draft and update an overall timeline of the Avionics development which details the major milestones for each Avionic subsystem, including unit and system (HIL) testing. This information shall be integrated in the overall launcher development timeline, effectively enabling the Program Management of the ACUs development.
Requirements
Must have:
Degree in Computer Science/Aerospace/Automation/Electrical Engineering
Proficiency in Python and C
Practical hands-on project experience is highly appreciated
Development cycle for integrated control units
Understanding of the technology behind the main systems which constitute an Orbital Launch Vehicle, including structure and propulsion
Good understanding of integrated electronic control units and their communication systems (serial buses and related protocols, including diagnostics)
Passionate about new space, curious and eager to learn
Driven to deliver and consonantly push the boundaries
Take ownership and accountability for your own actions and mistakes
Humble and willing to go out of your way to help others
Can-do attitude and outstanding communication skills
Fluent English. German is highly preferred
Nice-to-have:
Exposure to Embedded systems
Exposure to C++
Exposure to UML and SysML concepts