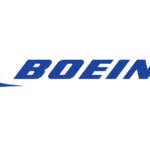 Website Boeing
The Boeing Test & Evaluation (BT&E) organization is seeking an associate flight test engineer located in San Antonio, Texas.
You will have the unique opportunity to work on the next generation Presidential Aircraft (VC-25B) and support Boeing Commercial Derivative Airplane products.
In joining this program, you will be part of an outstanding team of technical designers & engineers making history as we shape this one of a kind next generation Aircraft.
Key responsibilities include test planning, configuration control, test conduct, as well as data collection and analysis in order to assure product safety, performance, and regulatory certification during all flight and ground tests.
At Boeing, engineers use their expertise to create innovative next generation capabilities for a wide variety of amazing aerospace platforms and products.
Position Responsibilities:
* Collaborating across a broad spectrum of individuals and disciplines
* Developing plans for upcoming testing * Providing engineering definition and authorization for airplane configuration changes
* Architecting, designing, maintaining or operating test instrumentation and specialized systems
* Conducting ground and flight testing on board the aircraft
* Evaluating test results and working to resolve any issues encountered This position is expected to be 100% onsite. The selected candidate will be required to work onsite at one of the listed location options.
This position requires the ability to obtain a U.S. Security Clearance for which the U.S. Government requires U.S. Citizenship. An interim and/or final U.S. Top Secret Clearance Post-Start is required. This position requires ability to obtain program access, for which the U.S. Government requires U.S. Citizenship only.
Basic Qualifications (Required Skills/Experience):
* Bachelor, Master or Doctorate of Science degree from an accredited course of study, in engineering, computer science, mathematics, physics or chemistry
* Experience working in a flight test and/or airplane/systems integration lab test environment Preferred Qualifications (Desired Skills/Experience):
* An active U.S. Top Secret Security Clearance (U.S. Citizenship Required). (A U.S. Security Clearance that has been active in the past 24 months is considered active)
* Experience with one or more of the following areas: aircraft test design/planning, test execution, operation of airplane systems, test article configuration control, aircraft safety protocols, data collection and analysis, or airplane maintenance practices
Typical Education/Experience: Education/experience typically acquired through advanced technical education from an accredited course of study in engineering, computer science, mathematics, physics or chemistry (e.g. Bachelor) and typically 2 or more years' related work experience or an equivalent combination of technical education and experience (e.g. Master).