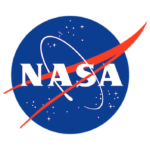 NASA
Duties
Summary
Serves as an Aerospace Engineer/Research Pilot in the Research Services Directorate and involves the piloting of aircraft and Unmanned Aerial Systems(UAS's) used in research, development, and test programs; planning/evaluating test parameters; performing flight and/or ground simulations of advanced missions and aircraft; and actively participating with project engineers and scientists responsible for the development, design, testing, evaluation, and reporting on new aircraft or aircraft systems.
Responsibilities
Participates in engineering research and operational aspects of a wide variety of flight, simulation, and lab experiments which require operation of aircraft types from single engine piston aircraft to medium sized jet aircraft.
Applies aviation/flight test knowledge and experience/safety practices to all flight projects in order to safely plan and operate Langley aircraft in support of NASA missions.
Applies accepted flight research principles/practices/techniques for aircraft operations to meet requirements of research experiments. Serves as a safety pilot during flight experiments/research with other subject pilots.
Develops, executes, and leads complex plans for flight mission operations with complicated and interactive factors, concepts, or conditions. Develops mission operations plans to accomplish research objectives.
Interfaces with experiment developers, flight crew, research systems personnel, and mechanics in formulating/applying system constraints/procedures to flight documentation or flight/ground activities.
Serves as a Project Manager for projects undertaken by the Directorate. Make substantial contribution to long-range project planning and to formulation, modification, and determination of overall objectives, including cost, schedule, & performance.
Serves as a Lead Research Pilot on assigned flight/simulation experiments providing support piloting/operational consultation on other experiments/activities both inside and outside the continental United States.
Develops/designs flight operations, equipment, or systems for a broad range of interdisciplinary activities that cut across conventional lines of engineering/scientific fields.
Travel Required
Occasional travel – Travel may be required for training or other work-related duties
Conditions of Employment
A one-year probationary period may be required
Drug designated position subject to pre-employment and random drug testing.
Position subject to pre-employment background investigation
Selectee must complete a financial disclosure statement
This position requires the incumbent to have successfully completed a Class 1 Flight Physical.
This position requires the incumbent have the following current License and/or Certification: FAA Commercial Pilot Certificate with an airplane rating, or appropriate military/rating.
Must be able to successfully obtain/maintain a Secret Security clearance
Qualifications
In addition to the Basic Education Requirement and Flight experience, you must have one year of specialized experience equivalent to the next lower grade (GS-14), which has equipped you with the particular competencies needed to successfully perform the duties of the position described above.
To qualify for the GS-15:
One year of specialized experience as a pilot in an aerospace research environment that provided knowledge and skill in aerospace engineering or research flight operations; aircraft operations, especially high performance, and extended envelope fixed-wing and/or rotary-wing experimental aircraft that provided knowledge and proficiency in aeronautical engineering and related engineering and scientific fields.
AND
Resume must show flight experience in the following listed items below to include documentation to show possession of the knowledge and skills required for the work by meeting certain minimum flight hour requirements in manned aircraft, including recent flight experience as follows:
Applicant must have a minimum of 1,500 hours of FLIGHT TIME (only pilot-in-command or first pilot will be considered) included at least 500 hours in jet aircraft having at least 3,000 pounds of thrust per engine; plus one year of research piloting experience equivalent to the next lower grade in the Federal service.
1. 1500 hours of Total Flight Time
2. 750 Pilot-In-Command
3. 75 hours of Night Flying
4. 100 hours Flying Time within the last 12 months
FLYING TIME IN THE LAST 12 MONTHS: Up to 100% of the flight hours may be waived provided the individual's total background reflects the ability to safely perform the duties of the position.
The incumbent must have completed an accredited formal Test Pilot School curriculum (US Air Force (USAF), US Navy (USN), EPNER (French equivalent), EMPIRE (British equivalent), or the National Test Pilot School (NTPS) long course) as a condition of employment. This requirement will be waived if the incumbent is assigned Supervisory or Managerial duties such as Branch Head, Chief Pilot, or Chief Engineer.
The applicant must have: (1) A current FAA Commercial Pilot License with an instrument rating or a current pilot and instrument rating from the armed services; (2) Successfully completed a Class 1 Flight Physical in accordance with FAA regulations which must be current at the time of application and appointment; and (3) a formal Project Management certificate or one year project manager experience.
Education
In order to qualify for this position you must meet Basic Education Requirement
Applicants must have successfully completed an undergraduate or graduate degree with a major in either a) engineering from a college or university that has ABET accredited engineering programs or b) Physical Science, Mathematics, Life Science, Computer Science*, Other fields of science.
*Note: Curriculum must include 30 semester hours of course work in a combination of mathematics, statistics and computer science. Of the 30 semester hours, 15 must be in any combination of statistics and mathematics which includes differential and integral calculus.
Degrees in engineering technology are not considered to be qualifying for this position.
When there is a positive education requirement, or you are using education to qualify as a substitution for experience, official transcripts may be required at the time of selection to verify that you meet the educational requirement or substitution.
All degree(s) must have been awarded from colleges or universities that are accredited by recognized accrediting organizations. For a list of schools that meet this criteria, go to http://ope.ed.gov/accreditation/. Engineering degrees must have been awarded from a college or university school of engineering with at least one curriculum accredited by the Engineering Accreditation Commission (EAC) of the Accreditation Board for Engineering and Technology (ABET). To find out if a degree meets this requirement, go to http://www.abet.org.
All degrees must have been received in the year of, or any year subsequent to the original date of accreditation.
FOREIGN EDUCATION: If you are using education completed in foreign colleges or universities to meet the qualification requirements; ABET accreditation will apply to engineering degrees. Applicants must show the education credentials have been evaluated by a private organization that specializes in interpretation of foreign education programs and such education has been deemed equivalent to that gained in an accredited U.S. education program; or full credit has been given for the courses at a U.S. accredited college or university. For further information, visit:
http://www.ed.gov/about/offices/list/ous/international/usnei/us/edlite-visitus-forrecog.html.
Applicants MUST list the following REQUIRED information on submitted resume to assist with determining if the basic education requirements for this position have been met. If the required information is not provided you will be disqualified from consideration:
-College/University Name
-State/Territory/Province/Country
-City/Town
-Degree/Level Attained
-Completion date
-Major/Minor
-Related Coursework (optional)
-GPA (optional)
The accreditation, type of degree, and course work taken will determine if the basic education requirement is met.
Additional information
This position is announced under Direct Hire authority. Recruitment for this position will follow guidelines established by the Office of Personnel Management for use of Direct Hire authority.
If you have special priority selection rights under the Agency Career Transition Assistance Program (CTAP) or the Interagency Career Transition Assistance Program (ICTAP), you must:
Indicate your eligibility when applying for a position. The USAJOBS resume asks you to identify your ICTAP eligibility; the NASA Supplemental Information asks you to identify your CTAP eligibility.
Be well qualified for this position to receive consideration. See 'How You Will Be Evaluated' for NASA's definition of well qualified.
Be prepared to submit proof that you meet the requirements for CTAP/ICTAP if you are selected for the position. This includes copies of your agency notice, most recent Performance Rating and most recent Notification of Personnel Action (SF-50) noting current position, grade level, and duty location.
As identical vacancies are identified, additional selections may be made from this announcement.
You must meet qualifications requirements by the closing date of this announcement.
At NASA each organization is free to establish telework procedures that are compatible with mission requirements, while offering employees some options for work/life balance. Specific telework request will need to be approved by the immediate supervisor.
How You Will Be Evaluated
You will be evaluated for this job based on how well you meet the qualifications above.
This position is announced under Direct Hire authority. A Human Resources Specialist will review your resume to determine if you meet the qualifications and eligibility requirements as listed in 'Requirements'.
CTAP and ICTAP candidates will be assessed using NASA STARS, an automated system that matches the competencies extracted from your resume to the competencies identified by the selecting official for the position. Based on the competencies you match, you are placed in one of three categories identified as 90, 80, or 70 point quality categories, which are defined as:
90 pt. Category – Tentatively meets (until subsequent confirmation upon referral) the basic qualification requirements identified in the vacancy announcement and has experience in the same or similar job that has demonstrated superior proficiency in the primary requirements of the position.
80 pt. Category – Tentatively meets (until subsequent confirmation upon referral) the basic qualification requirements identified in the vacancy announcement and demonstrates satisfactory proficiency in the primary requirements of the position.
70 pt. Category – Fails to meet criteria described in the 80 pt. category.
For the purpose of the CTAP and ICTAP, candidates rated in the top quality (90 pt.) category are considered well-qualified.
Background checks and security clearance
Required Documents
NASA's application process has been specifically developed to ensure that we only ask you for the information we absolutely need to evaluate your qualifications and eligibility. In order to apply for this position, you only need to submit your resume and answer the screening questions and supplemental information. No additional documentation is accepted at the time of application. (For example you need not submit narrative 'KSA' statements; they are not required and will not be evaluated.) In this way we allow you to focus on preparing a resume that best describes your background and abilities. For assistance in preparing your resume, consult the Applicant Guide. Nothing further is required until requested by the Human Resources Office. At that point, we may ask you to submit documentation to support statements made in your resume. For example, we may ask you to provide academic transcripts or proof of Federal employment status. If you fail to provide the required documents within the stated time period, we may withdraw a job offer and/or remove you from further consideration.
If you are relying on your education to meet qualification requirements:
Education must be accredited by an accrediting institution recognized by the U.S. Department of Education in order for it to be credited towards qualifications. Therefore, provide only the attendance and/or degrees from schools accredited by accrediting institutions recognized by the U.S. Department of Education.
Failure to provide all of the required information as stated in this vacancy announcement may result in an ineligible rating or may affect the overall rating.
Benefits
A career with the U.S. Government provides employees with a comprehensive benefits package. As a federal employee, you and your family will have access to a range of benefits that are designed to make your federal career very rewarding. Learn more about federal benefits.
Eligibility for benefits depends on the type of position you hold and whether your position is full-time, part-time, or intermittent. Contact the hiring agency for more information on the specific benefits offered.