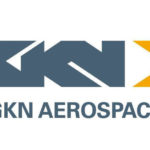 GKN
PRIMARY PURPOSE:
To be the first line of contact for plant wide quality issues, and work individually or in conjunction with other Quality department personnel for issue reporting and resolution.
To be an Operator / Programmer for the CMM's to measure parts for conformance, first piece approvals, and problem solving.
QUALIFICATIONS AND SKILLS
Formal qualifications required:
Essential
2 years of experience in CMM Programming / Operating
High School Diploma/GED
Ability to perform duties with a minimum of supervision
Ability to learn Mitutoyo MCOSMOS
Zeiss experience
Trained and qualified in statistics and SPC techniques
Desirable
Formal 2 year degree
Specific Functional Capabilities, Knowledge, and Skills Required
Essential
Ability to work with calipers, micrometers, and scales. Effective e-mail and electronic communication skills are required
Desirable
Include details of how these can be assessed during recruitment e.g. certification check, interview, selection test, etc.
KEY RESPONSIBILITIES
CMM programming in MCOSMOS (similar to PCDMIS) [10-15% duties]
Operate / maintain CMM (run programs) [~50% duties]
Read Blueprints and obtain correct dimensions and tolerances following G, D, & T principles
Measure / analyze parts from machining stations and quality gates to determine conformity level
Help ensure plant wide gauging system is compliant (gage operation, troubleshooting, repair, and overall maintenance
Help maintain the Quarantine Cage and assist with material on-hold dispositions
Perform gage calibrations and R&R's on hand gauging devices as well as gage fixtures; maintain in GageTrak gage-tracking software
Help ensure proper suspect and non-conforming material identification, segregation, and containment
Assist in containment activities during customer, internal, or supplier quality crisis
Interface with production employees to understand / resolve quality issues
Assist Quality Engineers towards corrective actions and other task-specific activities
Input data and maintain spreadsheets and other documents and software per internal and TS / ISO requirements
Assist in training and developing resources surrounding measuring and metrology
Participate in Advanced Quality Planning / Launch activities, as necessary
About Us
GKN is a global engineering business. We design, manufacture and service systems and components for most of the world's leading aircraft, vehicle and machinery manufacturers. We are continuously evolving, pioneering new technologies and reinventing existing ones, stretching ourselves to better in everything we do. GKN operates three divisions: GKN Aerospace, GKN Driveline and GKN Powder Metallurgy employing 56,000 people in more than 30 countries.
GKN Driveline is the market leader in the development and delivery of contemporary and electrified driveline systems and solutions. With a comprehensive global footprint, we design, develop, manufacture and integrate an extensive range of driveline technologies for over 90% of the world's automotive manufacturers.
Diversity and Inclusion
As a global engineering company, innovation is what differentiates us from our competitors and is central to our success.
A balance of cultures, ethnicities and genders help bring new ideas and creativity to GKN. We need people of different backgrounds, with different skills and perspectives to spark originality, imagination and creativeness in our teams around the world.
GKN is an equal opportunity employer.
We treat all our employees and applicants fairly and are committed to ensuring that there is no discrimination or harassment against any employee or qualified applicant on the grounds of age, race, creed, color, national origin, ancestry, marital status, affectional or sexual orientation, gender identity or expression, disability, nationality, sex, or veteran status or any other characteristic protected by law.