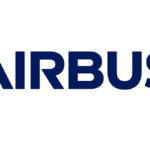 Airbus
Airbus Helicopters Deutschland GmbH
Airbus Helicopters, formerly Eurocopter, is a division of Airbus Group, a global pioneer in aerospace and defense related services. Employing approximately 22,000 people worldwide, Airbus Helicopters is the world's No. 1 helicopter manufacturer with a turnover of 6.3 billion euros. The company's fleet in service includes some 12,000 helicopters operated by more than 3,000 customers in approximately 150 countries.
Airbus is a global leader in aeronautics, space and related services. In 2018 it generated revenues of € 64 billion and employed a workforce of around 134,000. Airbus offers the most comprehensive range of passenger airliners. Airbus is also a European leader providing tanker, combat, transport and mission aircraft, as well as one of the world's leading space companies. In helicopters, Airbus provides the most efficient civil and military rotorcraft solutions worldwide.
Our people work with passion and determination to make the world a more connected, safer and smarter place. Taking pride in our work, we draw on each other's expertise and experience to achieve excellence. Our diversity and teamwork culture propel us to accomplish the extraordinary – on the ground, in the sky and in space.
Description of the job
Airbus Helicopters in Donauwoerth is looking for a Software Test Engineer (d/f/m) within the area SUZ Specification & Test.
This position will require a security clearance or will require being eligible for clearance by the recognised authorities.
Disabled applicants with equal qualifications will be given special consideration.
Please submit your CV in English or German.
Tasks & accountabilities
You create and edit test procedures and carry them out on the software Testbench.
You will perform the following activities:- Analysis of the specifications for the test activities to be performed
– Analysis of the relevant software requirement specifications
– Planning of test activities
– Preparing the test procedures and the associated test environment
– Carrying out functional tests on the operational avionics software of the helicopters "Tiger" or "NH90
– Analysis of test results and creation of test reports
To build up the necessary know-how, you will transfer existing and new tests from the development department or external suppliers to the System Support Center (SUZ).
To ensure the long-term maintainability of the tests and the associated test environment, you will continuously identify and implement improvement potential in the areas of software, tools and processes.
In addition, you will support the processing of user requests.
This job requires an awareness of any potential compliance risks and a commitment to act with integrity, as the foundation for the Company's success, reputation and sustainable growth.
Required skills
We are looking for candidates with the following skills:
– You have a degree in aerospace engineering, electrical engineering, computer science or similar
– You have experience in the field of software testing and embedded systems
– Knowledge of Tiger/NH90 avionics systems or other avionics systems is an advantage
– You have an independent and structured way of working
– They are characterized by a high degree of goal orientation
– You have fluent German and English language skillsPosting till 04.07.2019
This position is offered under a local contract.
What do we offer:
– Challenging tasks for/with unique services and products
– Pleasant working atmosphere in a professional and international work environment
– Exciting development opportunities and perspectives
– Extensive company training offers (eLearning and Classroom Trainings)
– Flexible working hours
– Compatibility of work and family life
– Attractive remuneration
– Company Pension Scheme
– Good connections to public transport and local parking facilities
– Catering facilities on site