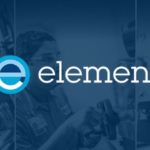 Element
Overview
Element has an opportunity for an Environmental Test Engineer to join its growing team in Warwick. The engineer will work within Element Warwick – our European Environmental testing centre of excellence.
We have the largest capacity for Environmental Testing in the UK, making us the ideal choice of testing partner for the aerospace, military, transportation, energy and industrial manufacturers who need to ensure their product is compliant with either industry-specific standards of in-service conditions.
Responsibilities
Plan, organise and perform a range of environmental tests in line with Test House procedures
Design, detail and organise test rigs and fixtures as required
Liaise with customers, other departments, Test Engineers, Test Technicians and external agencies
Prepare test reports and test certificates
Attend meetings where technical requirements are discussed
Responsible to the Department Manager for the technical integrity of the work performed
Prepare subcontract and ancillary item purchase requisitions
Provide support with continuous improvement
Skills / Qualifications
Educated in Mechanical Engineering or similar discipline
Understanding of engineering qualification projects
Significant experience of physical environmental testing/specifications relating to:
o Vibration
o Shock
o Temperature and humidity
o Altitude
o Salt fog
o Sand and dust
o Fatigue
Computer literacy, including MS Office applications experience
Demonstrates the ability to work efficiently and be flexible under pressure
A personable, professional individual with a passion for engineering
Excellent written and verbal communication skills
Ability to develop relationships to all levels of the business and with customers
Ability to plan, organise and manage work within the defined area of responsibility
Ability to apply logical reasoning and thinking analytically
#LI-JC1
Company Overview
We are Element, one of the fastest growing testing, inspection, certification and calibration businesses in the world.
We deliver critical services in Materials Testing, Product Qualification Testing, Certification, Device Calibration and Advisory Services to the Aerospace, Oil and Gas, Transportation, Industrials, Fire and Building product, Infrastructure and other leading sectors, where failure in service is simply not an option.
Everything we do helps our customers to build better products; get their products to market on time; save them time and money; and minimize the risk associated with product development and production.
Our mission is simple: to be the best testing partner in the world and together we strive towards a common vision of becoming the world's most trusted testing partner.
We have four values that we strive to live by every single day.
Safety – We keep our colleagues and visitors safe
Integrity – We act honestly and fairly to do the right thing
Excellence – We set new standards of excellence in everything we do
Partnership – We work together for the benefit of our customers
When combined with our mission and vision, the ethos this creates, enables Element to deliver one thing. CERTAINTY.  We exist to help make certain that the materials and products we test, inspect, certify and calibrate for our customers are safe, quality, compliant and fit for purpose.
Diversity Statement
At Element, we always take pride in putting our people first. We are an equal opportunity employer that recognizes diversity and inclusion as fundamental to our Vision of becoming "the world's most trusted testing partner".
All suitably qualified candidates will receive consideration for employment on the basis of objective work related criteria and without regard for the following: race, colour, age, religion, gender, national origin, disability, and/or protected veteran status, or other characteristics in accordance with the applicable governing laws.
TIC Council Statement
Element is proud to be a full member of the Testing, Inspection & Certification Council (the "TIC Council"), an international association representing independent testing, inspection and certification companies.
Members of the TIC Council must implement and abide by the TIC Council Compliance Code. Element has therefore issued an overarching Code of Conduct which is supported by our Compliance Programme. A copy of the Code of Conduct and more information about our Compliance Programme can be found in the Governance and Integrity section of www.element.com.